Goldman Sachs to move hundreds of jobs away from London before Brexit
Wall Street giant says it cannot afford to wait for EU and Britain to agree a Brexit deal.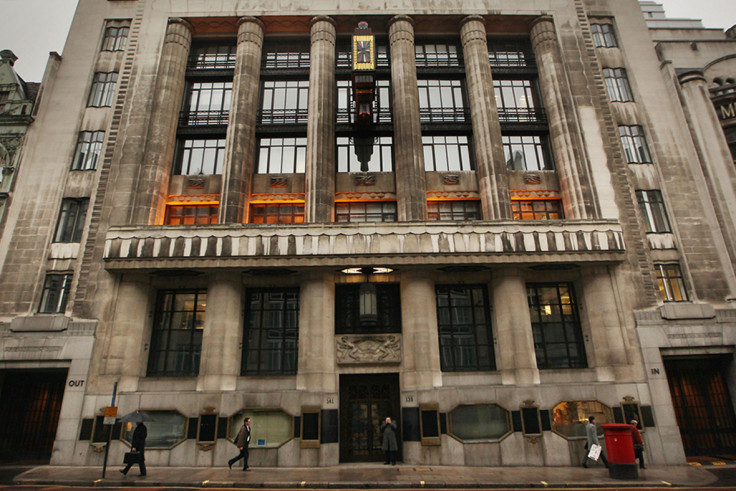 Goldman Sachs will relocate hundreds of jobs away from London before Britain and the European Union agree on any Brexit deal, the lender's European chief executive said.
Speaking to CNBC on Tuesday (21 March), Richard Gnodde, the CEO of Goldman Sachs International, the European arm of the Wall Street bank, said the decision was part of the lender's contingency plans to deal with the Brexit fallout.
"We are going to start to execute on those contingency plans," he said.
"For this first period, this is really the period as we put in place contingency plans, this is in the hundreds of people as opposed to anything greater than that."
Among Brexit's numerous implications, London might have to relinquish its crown as the European Union's undisputed financial centre. Earlier this week, Downing Street confirmed Britain will trigger Article 50 of the EU constitution, which will effectively rubber-stamp its intention to leave the bloc, on 29 March.
The UK will also leave the single market, meaning lenders will not retain access to the European banking passport system, which allows banks and other financial institutions authorised to operate in an EU country, or a state member of the European Economic Area (EEA), to conduct business across the union.
Britain hosts the core of Goldman's European operations, with some 6,000 workers employed in the country across foreign exchange trading, corporate finance and broking services.
Gnodde added one of the key issues was whether Britain and the EU will agree on a transitional period as they negotiate the terms of a Brexit deal. However, he warned the lender could not afford to let the uncertainty linger any longer before taking action.
"We can't bank on them so we have to have contingency plans and that's what are going to start to execute on," he explained.
Over the next 18 months, the US banking giant will boost its recruitment within Europe and move people away from London as well as investing in infrastructure and technology to ensure operations are up and running by the time Britain leaves soon-to-be 27-country bloc.
However, he declined to offer any details as to which cities Goldman might move its operations to.
"In the next 18 months we will upgrade those facilities, we will be taking extra space in a number of them, and we will be increasing headcount and capability and infrastructure around those facilities," he said.
"What our eventual footprint will look like depends on the outcome of negotiations and what we're obliged to do because of them. Whatever the scenario, whatever the outcome, London will remain for us a very significant regional hub and a very significant global hub."
Frankfurt, Amsterdam, Luxembourg and Dublin have all emerged as possible destinations for London-based banks but analysts have warned it would be nigh on impossible to replicate London's environment abroad, in terms of workforce and infrastructure.
Frankfurt – Germany's finance hub, and home of the European Central Bank and Deutsche Boerse – has a world-class transport network while its airport is a global aviation hub which serves a super-connector terminal for flights between the Americas and Asia.
Additionally, letting office space in Frankfurt would 10-15% cheaper per square foot compared to London, according to data provided by Knight Frank Estate Agents. The only problem is that Frankfurt is a provincial town, functional not chic, and in no way geared up to cope with a mass influx of bankers, or anyone else for that matter, looking to escape a Brexit-burdened London.
Dublin faces a similar dilemma. Language, time zone and common law are the same over the Liffey as they are in London, while Ireland's 12.5% corporate tax rate has also proved very appealing with international firms.
However, while the advantages might be obvious, Dublin also shares some very familiar problems with London, such as a chronic housing shortage.
© Copyright IBTimes 2023. All rights reserved.