Good Bye, Lenin! Statues of Dictators Toppled Around the World [PHOTOS]
Nationalists have torn down an enormous statue of Vladimir Lenin in Kharkiv, Ukraine's second-largest city. Across Ukraine, people have torn down statues to the former Communist leader in a symbolic display of anti-Russian sentiment.
The toppling of a monument to a former leader creates a visual representation of the people's hunger for revolution, symbolising a changing of the guard.
From Lenin and Stalin to Saddam and Assad, IBTimesUK looks at the dismantling of the despots.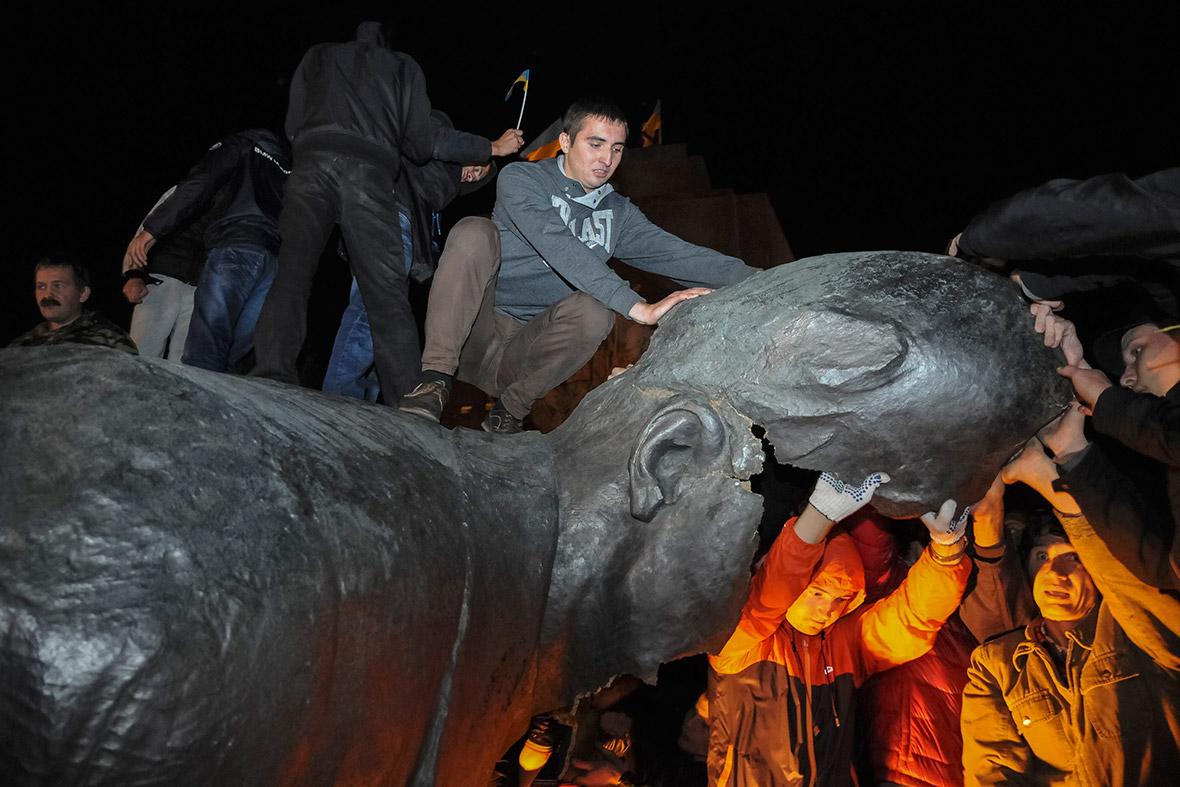 © Copyright IBTimes 2023. All rights reserved.