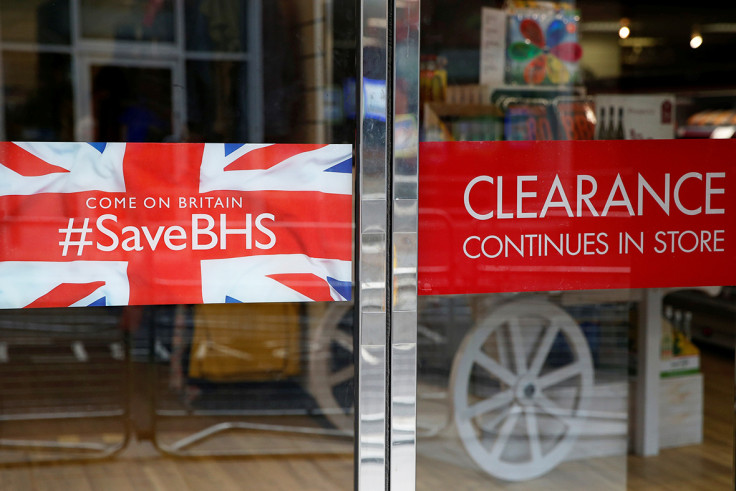 This weekend will see the final 23 BHS stores close as the 88-year-old department chain disappears from UK high streets. Administrators to the chain, Duff & Phelps and FRP Advisory, have closed 140 stores since the business collapsed in April, including BHS's flagship Oxford Street store.
After administrators failed to find a buyer for the business stores in such areas as Belfast, Leicester and Wood Green in London, will close their doors for the last time on Sunday.
The firm's collapse in April has hit 11,000 jobs, 22,000 pensions, sparked a lengthy parliamentary inquiry and left its high-profile former owners potentially facing a criminal investigation.
The general secretary of shop workers union Usdaw John Hannett said: "The staff who are paying a high price for corporate decisions that have led us to where we are today.
"There remains some very serious questions that need to be answered, by former owners of the business, about how a company with decades of history and experience in retail has now come to this very sorry end."
Billionaire retailer Sir Philip Green has borne the brunt of the public fallout, having been branded the "unacceptable face of capitalism" in an MP's report into the failure last month.
Sir Philip owned BHS for 15 years before selling it to serial bankrupt and former racing driver Dominic Chappell for £1 in March 2015 only to see it fail a little over a year later.
MPs slammed Chappell for having his "hands in the till" at BHS, accusing him of personally taking out £4.1m from the company in the 13 months he owned the department chain.
Sir Philip has come under fire for taking more than £300m in dividends from the chain, leaving it with a £571m pension deficit and for selling it to a man with no retail experience.
Veteran Labour MP Frank Field has written to the Serious Fraud Office to launch a formal investigation into the pair to ascertain if any criminal wrongdoing occurred during the sale of the chain and throughout their respective ownerships.
Green appeared before MPs in a fractious meeting earlier this year and said he would "sort" the pensions black hole.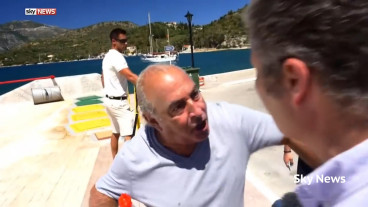 However, the mogul has spent much of the summer on board his new £100m yacht Lionheart in the Greek Islands playing host to friends such as supermodel Kate Moss.
Earlier this month Green scuffled with a Sky News reporter on the Greek island of Ithaca who asked him why he was on holiday and not working on the collapsed business.
The billionaire threatened to call the police and grabbed at the crew's camera warning he would throw it into the sea.
Green also pledged he would transfer 1,000 BHS staff jobs to his Arcadia retail group, which includes Top Shop, Dorothy Perkins and Wallis in June.
However, a spokeswoman for Green was unable to tell IBTimes UK how many staff have been transferred from BHS to operations inside Arcadia.
This week Chappell lost his driving licence at Aldershot Magistrates' Court after he admitted to his fourth speeding offence in the last three years.
In bid to keep his licence Chappell said it would be "a stretch" to employ a chauffeur or take taxis, after declaring his weekly income is £5,000.
Chappell claimed that he suffered from "abuse" and "strong language" from other passengers when he used the train.
He added he has to attend meetings four days a week as part of discussions with two parliamentary committees and the pensions regulator over the collapse of BHS.
But Chappell told IBTimes UK that on reflection he would now be able "organise a driver" for BHS meetings in London.
Chappell added: "My thoughts go out to the thousands of people who are losing their jobs. But we couldn't turn the business around in the time we had available, we needed three years and the help from Sir Philip and the pensions trustees."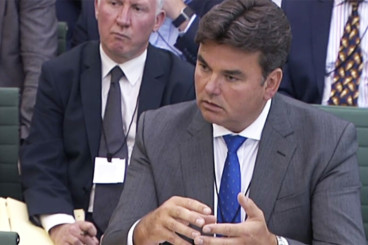 The former racing driver also refuted claims by MPs that he raided the retailer's coffers.
"That was one of a series of soundbites those MPs used throughout the summer to keep themselves in the headlines," said Chappell.
During this long hot summer administrators did manage to sell the BHS international business and its website to Qatari engineering-to-retailing group Al Mana last month for an undisclosed fee. The group has around 70 stores overseas across the Middle East and such areas as Greece, Tenerife and Gibraltar.
But although the UK business has closed its doors, the fate of its workers and their pensions rights remains up in the air.
Usdaw's Hannett sums up the situation neatly. He said: "Sir Philip Green needs to honour the two promises he made to BHS staff and pensioners after the company went into administration.
"Firstly, to offer employment within the Arcadia Group to the blameless, dedicated and loyal staff who suddenly find themselves unemployed.
"Secondly, to 'sort' the pension scheme, we are stilling waiting to hear the details of what he proposes."