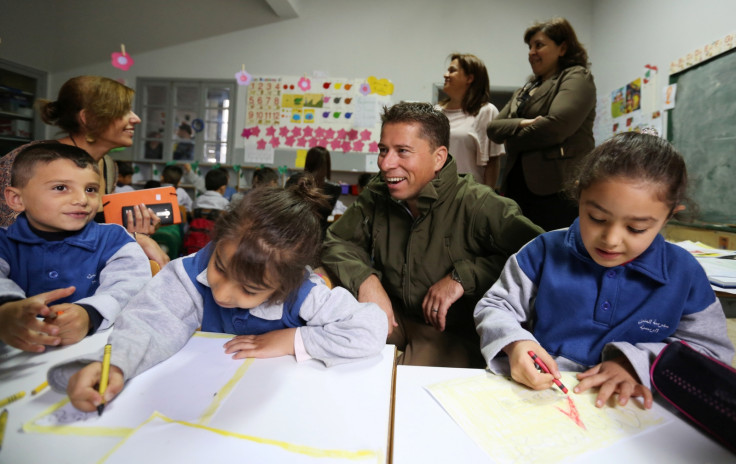 US-based organisation Global Business Coalition for Education (GBC-Education) on Thursday (22 September) launched an emergency database for businesses to help 75 million crisis children get education. Companies like Google, BMW and Tata have become part of the federation's new venture known as REACT: the Rapid Education Action.
GBC-Education has introduced the database after they found that the main obstructions to education after any conflict or natural disaster are lack of school buildings, textbooks, teaching materials, internet connectivity, trained teachers and school transport. REACT will directly match companies and services to the education needs.
"If we get this right, the people traffickers and terrorist recruiters miss out. We will get education to many of the 75 million young people out of school, who will go on themselves to be teachers, doctors, entrepreneurs.
"Business will have a pool of talent from which to recruit and build. The next Einstein, Marie Curie, Mandela or Gates will make the scientific, medical, political or technological breakthrough that changes our lives", Tom Fletcher, Director of GBC-Education, told IBTimes UK.
In May, GBC-Education had announced it would mobilise $100m (£77.03m) for a fund of Unicef called the Education Cannot Wait, which is meant to educate children of conflict-hit areas, and it is working towards it. Until date the federation has contributed $100m specifically to educate Syrian refugees.
Since then, a number of companies have joined GBC for the cause. However, this time over thirty companies, including Google, BMW and Tata have become part of the federation's new initiative. Boston Consulting Group has come forward to offer time and brainpower on the practical problems holding back education provision. While, groups like, Carrefour, Aeromexico, and Hewlett Packard are offering logistical support on the ground.
Lebanese technology companies such as Techfugees, the UK/Lebanon Tech Hub and Alt City are bringing ingenuity and time to the challenge. Universities such as Oxford, Kiron and New York are opening up places for students and faculty.
"GBC-Education is working with the Education Cannot Wait Fund to identify the gaps in the existing education response. We are sharing detailed research on the specific obstacles to education for displaced Syrians, and where business can best help. We want tangible, practical requests for support that we can take to our members, partners and the wider private sector.
"If they tell us they need books, we will find the books. If they tell us they need technology, we will find the technology. That way we can see if this model works, and – if so - scale it up so that business can better play its role at the heart of the education response" Sarah Brown, executive chair of the GBC-Education, told IBTimes UK in an emailed statement.