Google's latest doodle has a multi-media offering to mark International Women's Day on 8 March.
Users of the search engine can see a video of some 337 women and girls across 13 countries who were asked to complete the sentence "One day I will..."
The responses were as varied as the countries they came from, with primatologist Jane Goodall saying she wanted to discuss the environment with the Pope. Nobel Prize winner Malala Yousafzai said she wanted a future where every girl could go to school.
But it was not just well-known figures who appeared, girls as young as three, grandmothers and everyone in between were interviewed in cities including Cairo, Tokyo and Moscow.
Liat Ben-Rafael, who co-created the film said that rather than having the typical animated characters of Google doodles, there needed to be real women expressing their hopes.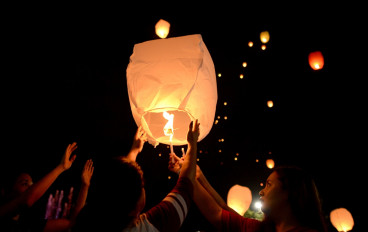 "International Women's Day is a celebration of the women who are here today working towards a better future, and in that sense it was important for me to make sure that we celebrate the real women," she told The Mirror.
International Women's Day celebrates the economic, political, social and cultural achievements of women.
This year, the day also marks a call to action for accelerating gender parity with the Pledge for Parity theme, which will push for greater gender quality goals to be met by 2030.
The idea for International Women's Day was first put forward by the German socialist Clara Zetkin and representatives from 17 countries with the first event taking place in March 1911.
In 1977, the UN General Assembly declared a United Nations Day for Women's Rights.
In some countries men give their mothers, wives, girlfriends and female colleagues flowers and small gifts.
Countries including China (women only), Cuba, Belarus, Cambodia, Afghanistan, Ukraine observe Women's day as a national holiday.
Users of Google's search engine are encouraged to share their own aspirations on social media, using the hashtag #OneDayIWill.