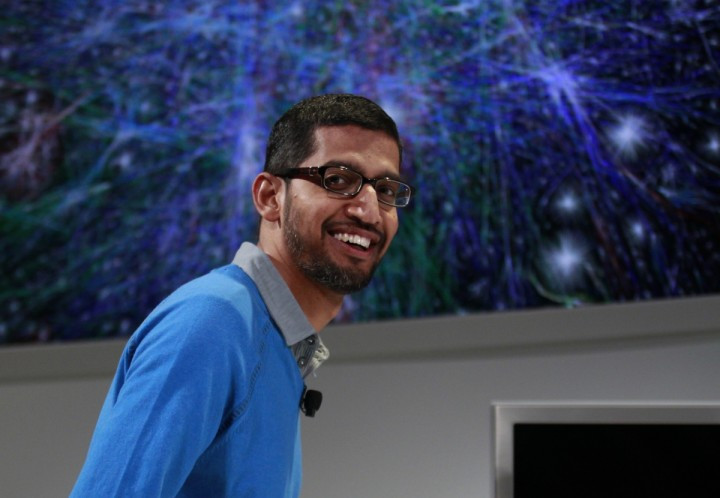 Google CEO Larry Page has entrusted Sundar Pichai with the task of overseeing the internet giant's key businesses such as search, maps, Google+, commerce, advertising and infrastructure.
The development was reported by tech blog Re/Code for the first time, citing a memo and people close to the situation.
The India-born Google veteran has been in charge of Android, Chrome and Google Apps, and will continue to be responsible for them.
The six executives in charge of newly added product areas, all of whom previously reported directly to Page, will now report to Pichai.
Meanwhile, Page will continue to directly manage business and operations, including access and energy – a new unit run by Craig Barratt – Nest, Calico, Google X, corporate development, legal, finance and business, including advertising sales.
The development is the latest in a series of high-level management changes in the company.
Chief business officer Nikesh Arora departed unexpectedly in July to become vice-chairman of Japan's SoftBank Corp and was replaced by long-time Google executive Omid Kordestani. In addition, Vic Gundotra, who was heading Google's social networking services, left in April.
Pichai joined Google in 2004, and is widely expected to be Page's successor. He has also become well-known in the tech industry, and many firms tried to hire him.
Twitter tried to recruit him several years ago for a key product role, and his name was prominently raised in the search for a new CEO of Microsoft.