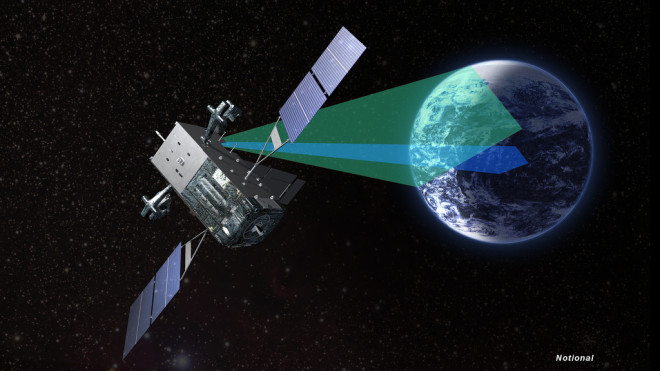 Google intends to build a 180-strong fleet of satellites in a global Wi-Fi venture that is expected to cost more than $1 billion (£600m).
The use of low-Earth orbit satellites is an extension of Google's Project Loon, an initiative to deliver internet access to underserved areas via air balloons.
Citing sources familiar with the project, the Wall Street Journal reports that the project is being led by satellite communications expert and founder of O3b Networks Greg Wyler.
O3b's chief technology officer Brian Holz will also be joining Wyler to work for Google through a company called WorldVu Satellites, which is based on the tax-friendly island of Jersey.
According to Space News, WorldVu Satellites will launch a constellation of small satellites to start service in late 2019.
Philanthropic or self-serving?
A similar project to connect the two thirds of the world who are not yet online has been started by Facebook through its Internet.org foundation.
Through Internet.org, Facebook CEO Mark Zuckerberg plans to use drones and satellites to spread connectivity.
Such vastly expensive projects that seemingly have no way of sustaining themselves financially have drawn questions as to whether the intention behind them is purely philanthropic.
Open web advocate David Sasaki previously claimed that the Internet.org initiative is a thinnly disguised Facebook marketting scheme.
"We shouldn't celebrate Facebook's efforts to 'bring the internet to all' because that is not what they are doing," Sasaki said in a blogpost following the unveiling of Internet.org.
"When Zuckerberg says that access to the internet is a human right, what he means is that access to Facebook should be a human right."