Google doodle is celebrating Keith Haring birthday by displaying his unique pop art on its front page.

Keith Haring, a social activist and artist, was born on 4 May, 1958 in Pennsylvania. He had a passion for drawing from a very young age. He learnt basic cartooning skills from his father, Allen Haring, who was a cartoonist.
After he graduated from high school, Haring studied commercial art for two years but very soon lost interest in it and then studied fine arts.
In 1980, he started chalk drawing in the subway at New York and between 1980 and 1985 Haring created hundreds of these public drawings in rapid rhythmic lines, sometimes creating as many as forty "subway drawings" in one day. This seamless flow of images became familiar to New York commuters, who often would stop to engage the artist when they encountered him at work. The subway became, as Haring said, a "laboratory" for working out his ideas and experimenting with his simple lines, according to Haring's website.
Within a decade, he gained international recognition and participated in several solo exhibitions. During this period he participated in several international survey exhibitions such as Documenta 7.
In 1982, Haring created several public arts that contained a social message. He had produced more than 50 artworks across the globe.
One of Haring's famous creations was a radiant baby, which has its origins in Christianity. Haring described the baby as the purest and most positive human.
Haring also opened Pop shop, a store in Soho in 1986 where he sold artistic T-shirts, toys, buttons and magnets.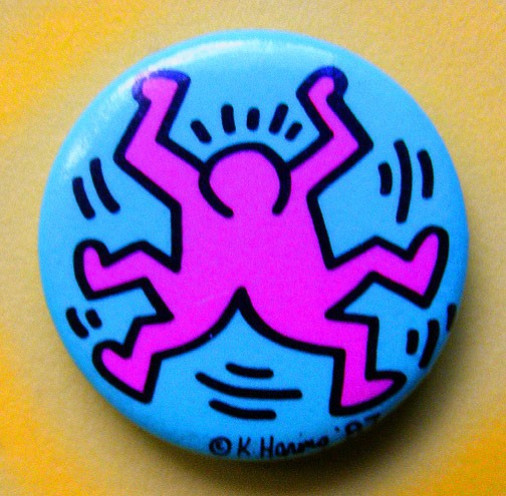 In 1988, Haring was diagnosed with Aids. In 1989, he established the Keith Haring Foundation, its mandate being to provide funding and imagery to Aids organisations and children's programmes, and to expand the audience for Haring's work through exhibitions, publications and licensing of his images. Haring enlisted his imagery during the last years of his life to speak about his own illness and generate activism and awareness about Aids, according to Haring's official website.
Haring died of Aids-related complications on 16 February, 1990.