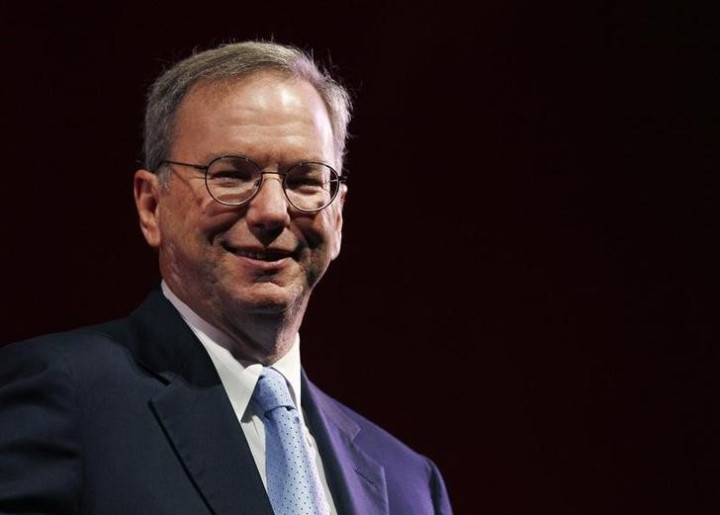 Google Chairman Eric Schmidt has dismissed recent criticism of the search giant's privacy policy from Apple CEO Tim Cook.
In an escalating war of words between two of the world's largest technology companies, Schmidt said that Google is the safest place on the web and mockingly said it was "great" that Apple is catching up.
He told CNN: "Our systems are far more secure and encrypted than anyone else, including Apple. They're catching up, which is great."
Schmidt was responding to remarks made by Cook last month as Apple took published a statement in which it explained its privacy policy.
Cook had said that by selling user data to advertisers, online services like Google treat their users as the product not the customer.
He said: "At Apple, we believe a great customer experience shouldn't come at the expense of your privacy.
"Our business model is very straightforward: We sell great products. We don't build a profile based on your email content or web browsing habits to sell to advertisers."
Google exec Schmidt said "someone didn't brief [Cook] correctly on Google's policies."
He stressed that the search giant, which is tangentially involved in a range of modern industries, guards its users' information from other companies, the government and hackers. He also said that customers can change their settings to determine how much information they share.
Schmidt also stated that Google hasn't been compromised, and referred to the recent iCloud scandal that saw young female celebrities like Jennifer Lawrence have nude pictures hacked and leaked on internet forums.
Google, however, was fined £14 million to the FTC for manoeuvring around the no-cookie policy of Apple's Safari browser to better track users' browsing habits.
It was also caught observing people's internet sessions using its Street View cars.
Google is taking steps to improve security, without clarifying what they do with the data they have.
Gmail will offer users full email encryption, and when its next OS debuts Android phones – like iPhones – will be encrypted by default.