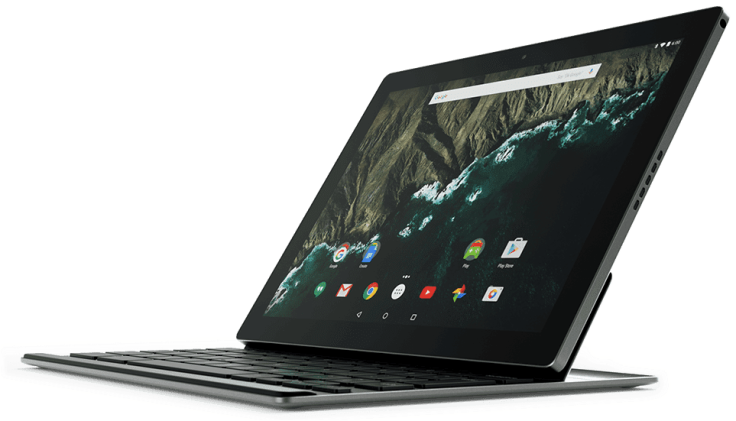 Google has just announced the launch of its sleek and ultra portable 10.2in tablet, the Pixel C, which comes with a built-in keyboard. Touch and type enthusiasts can now enjoy the privilege of swiping and typing, along with the highly-adaptable tilt screen.
The Pixel C packs quite a punch with a high-resolution display (2560 x 1800 pixels) running at 308 pixels-per-inch (ppi) and integrated stereo speakers, which should serve all multimedia and entertainment needs.
In addition, Nvidia's X1 processor caters to gaming needs with tons of graphics horsepower under its hood. Not to mention, the powerful GPU has been well complemented with a decent 10- hour battery life.
The GPU is based on the power-efficient Maxwell-chipset architecture and well supported with 3GB LPDDR4 system memory. The internal storage is available in two options: 32GB and 64GB.
The tablet is completely crafted and designed by Google from the ground up. It ships with Android 6.0 Marshmallow out of the box with support for automatic updates.
Among others, the tablet features an 8 mega-pixel (MP) rear camera and a 2MP front camera, besides adding support for the new USB Type-C port.
The integrated keyboard connects seamlessly via Bluetooth and attaches itself to the display using magnets. Besides, one can charge the keyboard wirelessly and automatically, so that it never runs out of charge. When not in use, the keyboard can be tucked securely behind the tablet with magnets.
Check out Google's official demo video depicting the Pixel C in action:
[Source: Google]