Google is edging into the hybrid tablet market, following in the footsteps of Microsoft's Surface Pro and Apple's recently announced iPad Pro. The Mountain View-headquartered firm has unveiled an Android-based tablet, the Pixel C, that turns into a laptop when snapped up with a keyboard.
The Chromebook Pixel C offers an "Nvidia X1 quad-core processor, 3GB of LPDDR4 memory, and a 10.2-inch display with 2560×1800 resolution," reports Digital Trends.
The Pixel series previously ran the Chrome operating system. It is the first time it has been tweaked to run on the Android platform. The tablet was unveiled at the same 29 September event, where Google launched its latest Nexus phones and a new version of Chromecast.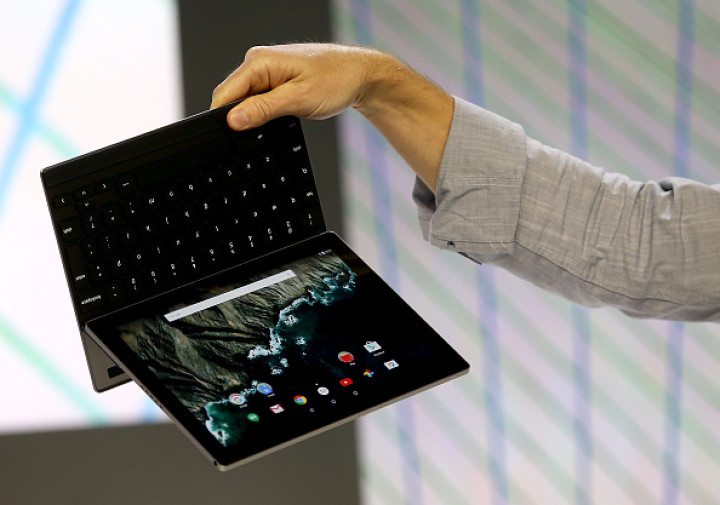 The 10.2-inch Android tablet is attached to magnetic plates on the keyboard, which can be turned 180 degrees. The magnets ensure the keyboard gets aligned with the Pixel C screen at the back of the device. To detach the keyboard from the tablet, the device needs to be bent beyond 180 degrees.
The design of the Pixel C resembles its earlier versions. It has a display with an aspect ratio of 1:1.414 and runs on Android Marshmallow. The device comes in the brushed aluminium finish and has four microphones at the top. A notable feature is the lack of a trackpad, as Google expects users to pair the device with a Bluetooth mouse.
The Pixel C pricing starts from $499 (£330) for a 32GB version and for $149 users can get the keyboard. Google has only revealed the price of the Pixel C in the US.