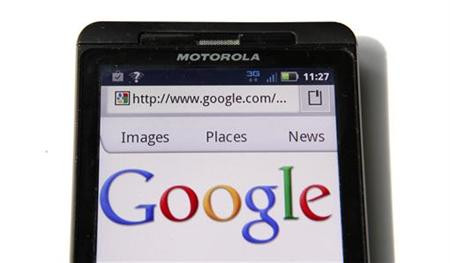 Google has launched what it claims is the world's largest online science competition.
The internet giant has joined hands with the CERN, the LEGO Group, National Geographic and Scientific American to launch the second edition of annual Google Science Fair which provides an opportunity to students in the age group of 13-18 from across the world to pose their most pressing questions and answer those questions through scientific inquiry.
According to Google, the competition is meant to help pupils develop a hypothesis over their pertinent questions and conduct science experiments to test it. The detailed process of the contest is posted online, via a website template which participants need to fill out themselves.
Compared to the previous year, the 2012 fair would be much more global, Google said. Submissions can be made in 13 languages - Arabic, Chinese, Dutch, English, French, German, Hebrew, Italian, Japanese, Korean, Polish, Spanish and Russian.
A total of 90 regional finalists (30 from the Americas, 30 from the Asia Pacific and 30 from Europe/Middle East/Africa) will be announced on April 1, 2012.
Judges will then decide on a total of 15 top finalists, who will be flown to the Google headquarters in Mountain View, California, for the live science fair final event on July 23, 2012. A panel of international judges will pick up the winners from each age group ((13-14, 15-16, 17-18) at the finals.
The fair opened on January 12 worldwide. Potential contestants can submit projects on google.com/sciencefair until April 1, 2012.
Google has also instituted a new category - the Scientific American Science in Action award - this year. The recognition will go to an outstanding project that addresses a social, environmental or health need to make a difference in the lives of a group or community, Google said. The project will also earn $50,000 and year-long mentorship to make its goal a reality, it added.