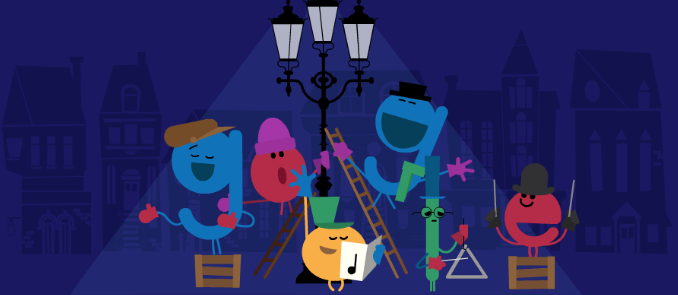 Carol singing is a feature of every Christmas with people of all ages taking part and this holiday tradition is in the spotlight with Google's latest Doodle
The animation features a group of carol singers accompanied by a triangle player who is waiting for the right moment to strike.
The carol stems from the old French word "carole", which was a dance in a circle where participants would sing and started to appear in English in the 14th century, according to the Telegraph. The song and the dance soon became separate and the singing of Christmas carols with Christian words developed with the encouragement of wandering Franciscan friars.
The first carols were brought to the people by wandering minstrels. However the practice of caroling did not spread across England and western Europe until the 1800s, according to the Google Doodle blog.
The tradition became entrenched when cities started to host outdoor orchestras which played songs for people to sing along to when they were passing by.
One of the most famous carols ever written is Silent Night which was originally composed in German by Father Joseph Mohr, the priest of Oberndorf near Salzburg and had the title "Stille Nacht". It has been translated into more than 300 languages.
The communal power of the carol was illustrated when it was sung by troops in German, French and English during the Christmas truce on the western front in 1914. Its legacy and importance has even been recognised by Unesco.