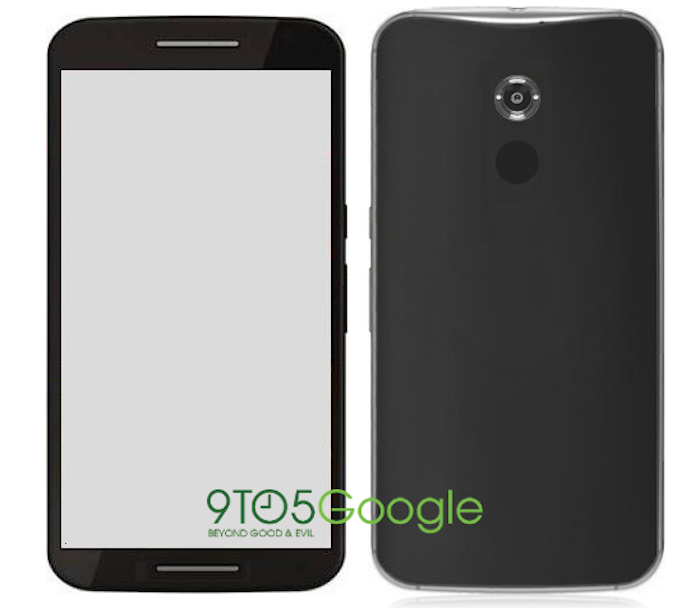 The purported Nexus X or Nexus 6 has enjoyed a lot of attention from the media over the last few months, with constant speculation and a plethora of rumours about the phone surfacing from time to time.
A new image from 9to5Google suggests that the Nexus 6 looks like the Moto X (2014 model), but happens to be much bigger thanks to a 5.92in screen instead of the 5.2in screen on the recently leaked Motorola flagship. The good news is that this giant new screen reportedly offers a 1440 x 2560 (Quad HD) pixel resolution which translates into a 498 ppi density.
Apart from a larger screen, the smartphone also has a larger battery at 3200 mAh, which will offer more on-screen time than the 2300 mAh unit present on the Moto X.
All the other features are in line with previous rumours and they include a quad-core Snapdragon 805 processor, 3 GB of RAM, 12 MP rear camera with 4K video recording, and a 2 MP front-facing camera.
9to5Mac has it that the upcoming smartphone will "almost certainly" be Nexus-branded. Rumours have pointed towards a mid-October date for the smartphone, along with the HTC-made Nexus 9 Tablet.
Both devices are expected to be the first in their category to have the latest version of Android, which is Android L. The OS is expected to get a visual overhaul with the new update, apart from several function and feature additions.
Via PhoneArena