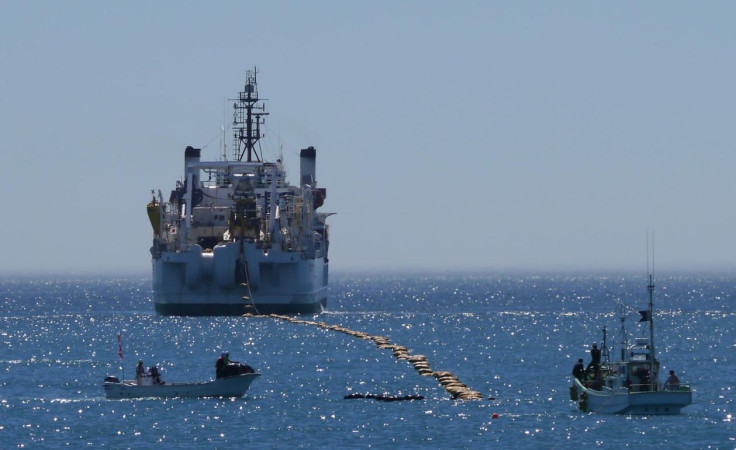 Google said it is working with Facebook and other tech partners on a project to build a trans-Pacific undersea cable network. Hong Kong-based Pacific Light Data Communication and TE SubCom; a company pioneered in the undersea communications technology and marine services are also part of the project.
This new submarine cable system dubbed the Pacific Light Cable Network (PLCN) between Los Angeles and Hong Kong will provide ultra high-capacity transmission. Once the work is complete, the cable system with 12,800km of fiber, will transmit data at 120 Terabytes Per Second (Tbps), which is equivalent to providing people in Hong Kong with 80 million HD video conference calls with Los Angeles simultaneously.
In July Google had announced the launch of the trans-Pacific undersea internet cable service in partnership with five other companies, connecting Japan and the US, following successful construction and testing processes. The 9,000km submarine cable system dubbed Faster is capable of transferring data at 60Tbps.
Brian Quigley, director at Google Networking Infrastructure, who made the announcement, said that the commercial launch of the new submarine cable is expected in summer 2018. This is the sixth submarine cable network in which Google has an ownership. The internet giant hopes the cable system would bring greater bandwidth along with more security to its users in the Asia Pacific region.
PLDC chairman Wei Junkang in a statement said, "PLCN will be among the lowest-latency fiber optic routes between Hong Kong and the US and the first to connect directly using ultra-high-capacity transmission."
"PLCN will showcase the ultra-high-capacity designs and industry-leading wet plant technologies that have enabled TE SubCom to become the manufacturing partner of choice for the world's most advanced undersea networks," said Aaron Stucki, president of TE SubCom.