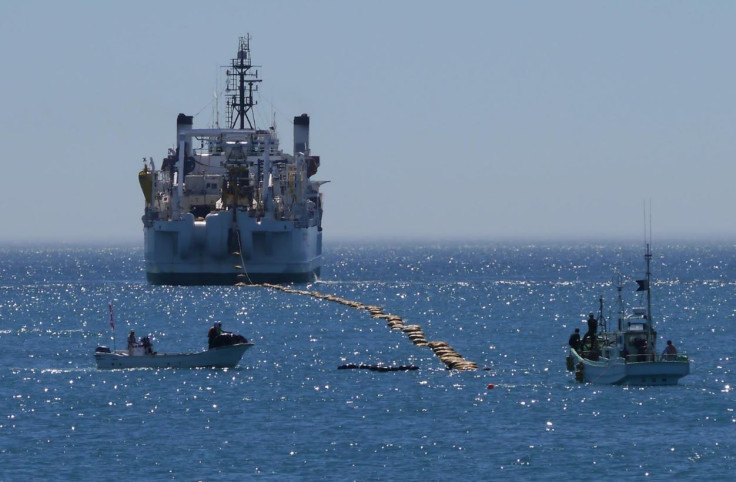 A new trans-Pacific undersea internet cable service backed by Google and five other companies, connecting Japan and the US, is now live following successful construction and testing processes.
The 9,000 km (5,600 mile) submarine cable system is capable of transferring data at 60Tbps (terabits per second). The cable system dubbed FASTER has been built by a consortium of Google, China Mobile International, China Telecom Global, Global Transit, KDDI and Singtel.
Google claims this is the highest-capacity undersea cable ever built that is about 10 million times faster than the average cable modem. FASTER supports users including Google Apps and Cloud Platform. This is not Google's first investment in undersea cable. Earlier in 2008 the internet giant invested in 7.68Tb trans-pacific Unity cable that went online in 2010.
"From the very beginning of the project, we repeatedly said to each other, 'faster, Faster and FASTER,' and at one point it became the project name, and today it becomes a reality. This is the outcome of six members' collaborative contribution and expertise together with NEC's support," said Hiromitsu Todokoro, chairman of the FASTER management committee.
The cable lands in Oregon in the US and in Chiba and Mie prefectures in Japan. It has also extended connection to major hubs on the west coast of the US covering Los Angeles, San Francisco Bay Area, Portland and Seattle.
"This was the first trans-Pacific submarine cable built solely by NEC Corporation, employing the latest 100Gbps digital coherent optical transmission technology. We are honoured that the consortium entrusted us to build FASTER. Although we faced many challenges during the construction, I am truly glad that we were able to overcome these and to welcome this day," said Kenichi Yoneyama, project manager for FASTER at NEC's Submarine Network Division.
"This epoch-making cable will not only bring benefits to the United States and Japan, but to the entire Asia-Pacific region," added Yoneyama.
Urs Hölzle, senior vice president for technical infrastructure at Google, said FASTER is one of the few hundreds of submarine cables connecting to various parts of the world, which collectively form a backbone of the internet.
There has been increasing demand for faster internet speed and extra capacity with the growing number of mobile devices and cloud internet services. The majority of internet traffic runs through undersea cable, suggests a Telegraph report.
Google is also engaged in a project to build a cable between Florida and Brazil which is expected to be completed by the end of 2016. In May Microsoft and Facebook announced an agreement to build a massive underwater cable across the Atlantic to help speed up their global internet services.