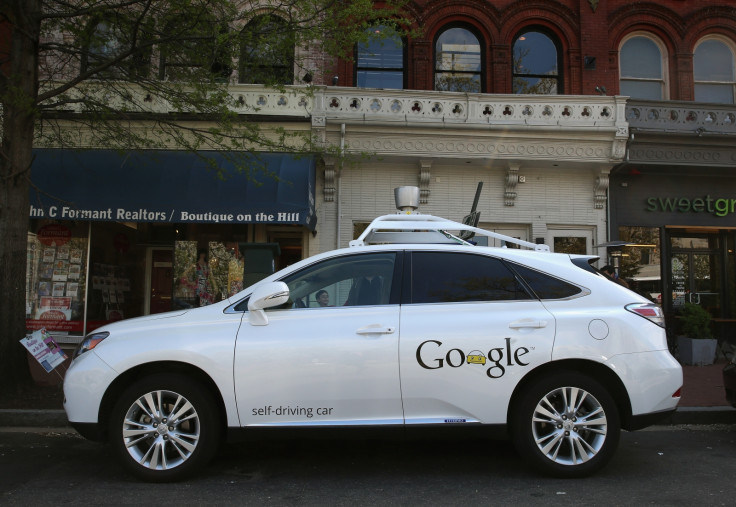 One of Google's self-driving cars was involved in an accident on Friday (23 September) afternoon in Mountain View, California, the company confirmed.
According to the police, a Google autonomous Lexus SUV vehicle was travelling northbound on Phyllis Ave, when another car was travelling west on El Camino Real. The car ran a red light and hit the passenger side door of the self-driving vehicle.
Mountain View police said the accident happened around 1:30pm, but there were no injuries. Mobile phone video footage captured by CBS showed Google's autonomous car on a flatbed tow truck after the crash.
At the time of the accident there was an individual inside the car, the police said. The company announced its car was "in control" when the accident occurred.
"I only saw the tail-end of the crash, and the dazed Google employees sitting around afterwards waiting for their tow-truck. I had to be on my way," a witness told 9to5Google. The witness said Google's vehicle was not at fault adding, "From what I could see, it was the van's fault entirely."
The company in a statement said: "Our light was green for at least six seconds before our car entered the intersection. Thousands of crashes happen everyday on U.S. roads, and red-light running is the leading cause of urban crashes in the U.S. Human error plays a role in 94% of these crashes, which is why we're developing fully self-driving technology to make our roads safer."
However, this is not the first time when Google's car was involved in an accident. In February this year a self-driving Lexus vehicle struck a public transit bus in El Camino Real in Mountain View while trying to get around a sandbag in the road. That was the first accident to be officially documented wherein Google was at fault.