The life of the Swedish woman whose scientific expertise would one day feed populations by bringing potatoes to the masses has been marked by Google in its latest Doodle.
The scientist Eva Ekeblad was born on July 10 in 1724. She first came to prominence aged just 22 when she informed the Royal Swedish Academy of Sciences on how how to make flour and alcohol out of potatoes.
Although the crop had been around for nearly a century, it had only been grown in the greenhouses of the aristocracy in the Scandinavian country.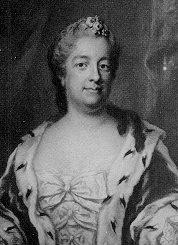 Following experimentation, she found that potatoes were a source of flour after they were cooked, crushed and dried.
By bringing potatoes to the masses, she was able to make it into a staple food and increased the supply of barley, wheat and rye because potatoes could then be used to make alcohol. This transformed the country's eating habits and staved off famine.
Being able to get starch from potatoes led to the development of alcohols like potato wine, moonshine and vodka. Unsurprisingly alcohol consumption in Sweden went up, but potato became a common food much later before it played a key role in British cooking.
After she was elected to the country's academy of sciences, it took more than 200 years for the next woman to enter those ranks, according to Google's Doodle blog.
The Doodle's graphic shows her face next to a pile of potato powder.