GoPiGo: Turn Your Raspberry Pi into a Fully Functioning Robot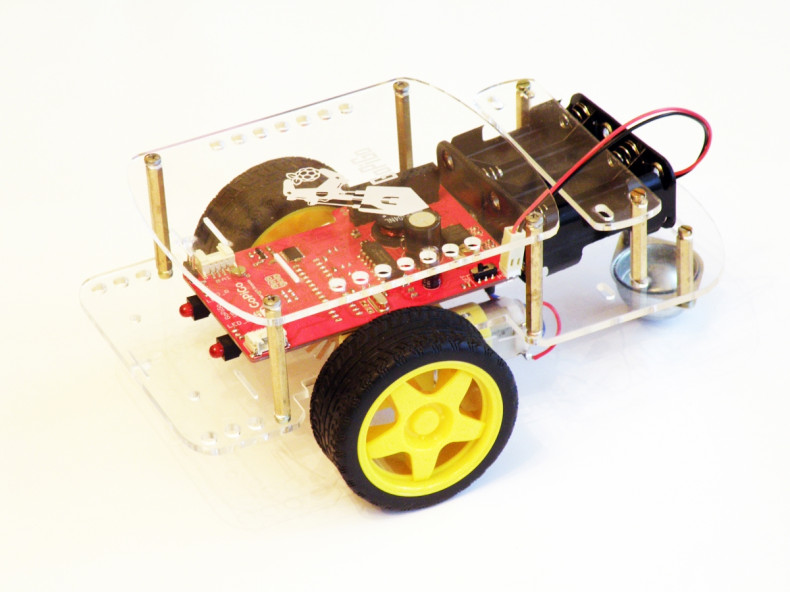 If you've always wanted a robot of your own (and come on, who hasn't?), then a new Kickstarter campaign for a robot kit powered by the Raspberry Pi £30 computer would be right up your street.
Dexter Industries is a Virginia-based company that is already well known for BrickPi – a robotics platform combining Raspberry Pi with LEGO Mindstorm kits to make an intelligent robot that is much more powerful than the LEGO Technic robot kits you might have played with as a kid.
Now it's back with GoPiGo, a Raspberry Pi robot made from assorted non-trademarked parts sold in a handy kit.
The kit can be easily assembled in 10 minutes and costs less than $100 (£59) - much less than other robot kits on the market. It comes with motors, power supply, sensors, a USB port and camera expansion, as well as a full Linux computer.
"When we first got Raspberry Pi, we were struck by how fun it would be to teach kids to code using a robot," Dexter Industries says in the video on its Kickstarter campaign page.
"We tried a few different platforms but nothing seemed to work as each was built for another system and required a lot of ugly and confusing wiring."
Dexter Industries spent months engineering their own robot completely from scratch and the kit even comes with sample programs written in Python that control the robot, or users can code their own.
Within 24 hours of the GoPiGo launch on Kickstarter, funding had soared to 160% of the target figure with 77 backers and $12,921 pledged. The original goal was $7,600.
The company said GoPiGo could be used for remote-controlled exploration of a building, serving drinks, monitoring children and pets, or even starting a drone war with your colleagues, using a video-controlled remote rocket launcher mounted on the robot.
The robot's software and designs are open source allowing users to customise them. Firmware and software can be viewed on Github.
All the pledging categories are still available for this campaign. Users willing to pledge $67-$84 will receive the GoPiGo robot kit, but not the Raspberry Pi chip that is needed to power the robot.
Backers who pledge at least $119 will receive the GoPiGo Camera expansion, the software needed to run it and the GoPiGo kit.
The functionality keeps going up with the price range. Pledges of at least $184 will receive the full GoPiGo kit, Raspberry Pi, camera, a Wi-Fi dongle, SD card and software, while pledges of over $900 will receive five kits and a book of printed setup instructions, suitable for a class or educational hackerthon.