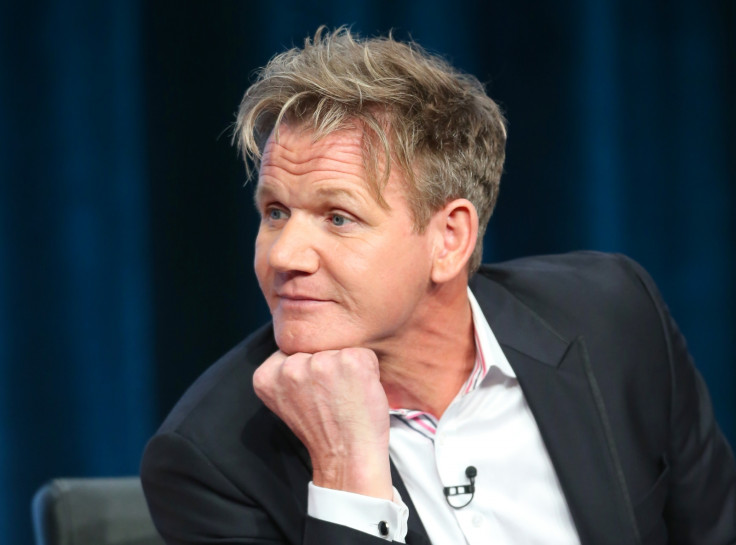 Ever wanted to know how the famously foul-mouthed celebrity chef Gordon Ramsay would react to your own culinary creation? Some brave Twitter followers are tweeting pictures of their amateur dishes to the Michelin-starred British chef to critique their cooking attempts, prompting some frank and often hilarious reviews.
From a traditional full English breakfast and various sandwiches to beef wellington - the most infamous dish on Ramsay's popular reality TV cooking show Hell's Kitchen - Ramsay's responses have ranged from his classic stinging insults to constructive criticism and coveted compliments.
One fan, for example, tweeted a photo of his fry-up complete with sunny-side up eggs, sausage links, tomatoes and toast and asked the chef: "What would you give my fry-up out of ten?"
Ramsay replied with a blunt: "Painful."
In response to another fan's request to rate his jalapeno-filled sandwich on a scale of one to 10, Ramsay responded: "1 out of 10... for the table mat... Idiot sandwich."
"Who stole your asparagus tips? Lost for words," he responded to a fan's "first attempt cooking" a salmon dish accompanied by potatoes and asparagus sans the tips.
Launched in February 2010, Ramsay's Twitter account has garnered over 3.6 million followers and counting.
Quite active on social media, the 50-year-old chef and international restaurateur continues to interact with fans via various platforms.
Last week, Ramsay dished out some interesting tidbits on Reddit in his third informal Ask Me Anything Q&A from his favourite recipe to impress a first date and what he likes to cook at home to technology-based disruptions in the restaurant industry and ordering off iPads at restaurants.
"Everything is getting very IT-led," he responded to a fan's question. "We're having restaurants now that you're going in and ordering off iPads, etc, etc. So, we're missing this sort of personality of what restaurants should stand for.
"I'm slightly nervous about technical equipment, ya know, stoves, fires, immersion blenders using to cook, if we become over-elaborate with the science and technology of a kitchen then we're missing that human connect. I'm a firm believer in understanding textures and touching and tasting and smelling. So, I've seen a little too much of the sort of iPad scenario in restaurants. And it's just we're missing that element of fun and we can't over computerize the restaurants."
He also commented on the concept of robot chefs.
"Are you honestly going to f**king tell me a robot has got a palate better than Gordon Ramsay? F**king do me a favour. The quicker the batteries run down, the better."