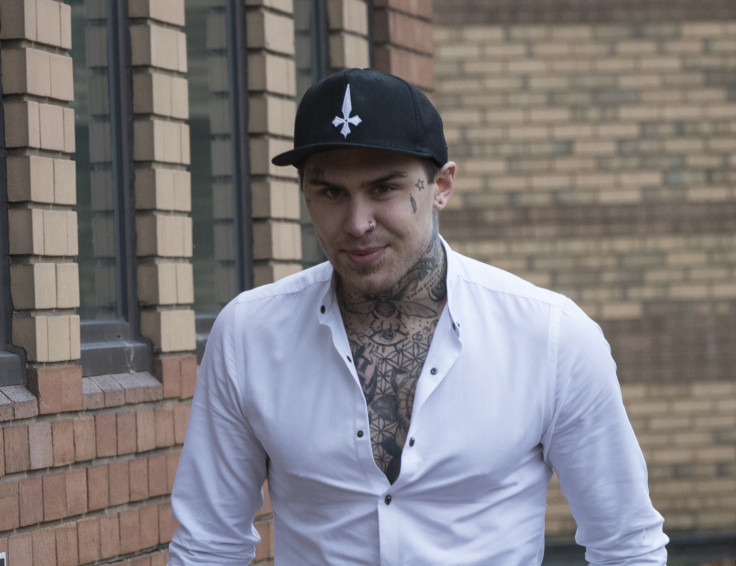 Big Brother celebrity Marco Pierre White Jr has been ordered to carry out 120 hours of unpaid work after admitting going on a fraudulent £2,500 ($3,150, €2,960) spending spree with his ex-girlfriend's bank card.
The 21-year-old, who was convicted for driving under the influence of drugs earlier this year, was handed the community order after pleading guilty to fraud. He will also have to pay £2,500 in compensation to his victim.
The court heard how he borrowed Carina Evans' card in February after turning up at her house half-dressed and dishevelled.
He made a "high volume" of payments on the card, prompting his victim to block further transactions.
But Pierre White Jr tricked Evans into unblocking the card again after claiming he had been arrested and needed to pay bail.
He instead made further unauthorised transactions at the Apple store and Sunglasses Hut, racking up £2,500 of purchases in total.
Pierre White Jr, of Corsham, near Bath, pleaded guilty to dishonestly making a false representation last month.
The son of celebrity chef Marco Pierre White, and former contestant on Channel 5's Big Brother, was sentenced on Thursday (8 December) at Westminster Magistrates' Court.
Chief magistrate Emma Arbuthnot admonished the defendant for "smirking" in the dock, and said the fraud was "to obtain goods which I assume you then sold to buy drugs".
The court heard how he went into rehab for his drug problem between May and August.
Brett Weaver, defending, told the court his client was remorseful for his actions, saying: "He recognises that he behaved in an unacceptable manner, his actions were extremely foolish and upsetting for the loser."
The judge interjected: "He is not looking very remorseful – he was just smirking."
Previously, defence barrister Carl Newman said his client and Evans had been in a relationship and that she had lent the card in the past.
But in a victim statement read to the court, Evans denied ever being in a relationship with Pierre White Jr, who she said was "unstable" and suffering a drug habit.