Gordon Ramsay and his wife were flooded with support after the celebrity chef announced on Facebook that they had lost their fifth child five months into her pregnancy. On Monday (13 June), The F Word star released a statement, where he spoke out about his "devastation" and thanked fans for their support during the difficult time.
Ramsay wrote: "Hi guys, Tana and I want to thank you so much for your support over the past couple of weeks. We're together healing as a family, but we want to thank everyone again for all your amazing support and well wishes."
The 49-year-old father-of-four added: "I'd especially like to send a big thank you to the amazing team at Portland Hospital for everything they've done. Gx".
The emotional outpouring prompted fans to share their own stories and post messages of support. One fan wrote: "@ALICECLARKE2:@GordonRamsay very brave of you to post, but your love for each other will keep you strong. You are not alone in this sadness. X"
Columnist/Blogger Sallie Axl also shared her support by tweeting: "@Sallieaxl: My heart goes out to @GordonRamsay and his wife. A late miscarriage is so heartbreaking. It's so so sad. I know too well"
The US chef and socialite have three daughters together, Megan, 17, Holly, 16, and Matilda, 14, and son Jack, 16. The celebrity chef had announced the news of Tana's pregnancy during an appearance on The Late Late Show last month (13 May).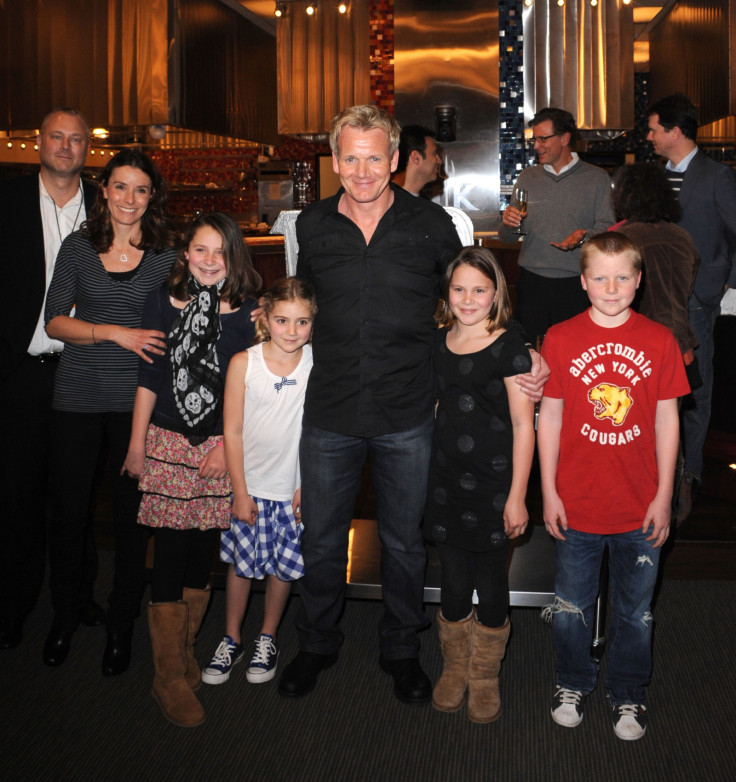 In the chat show interview, the Masterchef US star paused when talking to host James Corden about his four children before breaking the news: "We have three girls and a boy... and one more on the way. I'm nervous. I'm just worried, obviously I'd be happy with another girl but four girls... four weddings... four Sweet 16s... four boyfriends."
At the time, when host Corden asked about his wife's welfare, Ramsay said: "[She's] excited, she's doing well, she's all good thank you."
Tana and Ramsey have been married since 1996. They will mark their 20th wedding anniversary in December. The mother-of-four recently spoke to The Telegraph about how important family is to them both. Tana said: "For both of us it's always been about family. People have this impression of Gordon that isn't the man I'm married to. He loves being surrounded by the kids and their friends. He can be strict but he can be very soft. That is who he is."
The pair's children appeared on the screen in the first series of The F Word in 2005, when they helped raise turkeys in their back garden. The F Word is a British food magazine and cookery programme, which featured the celebrity chef and stopped airing in 2010.
The programme covers a wide range of topics, from recipes to food preparation and celebrity food fads. The programme is made by Optomen Television and aired weekly on Channel 4. Matilda was recently nominated for a BAFTA Kids TV Award after breaking through with her own cookery program for CBBC.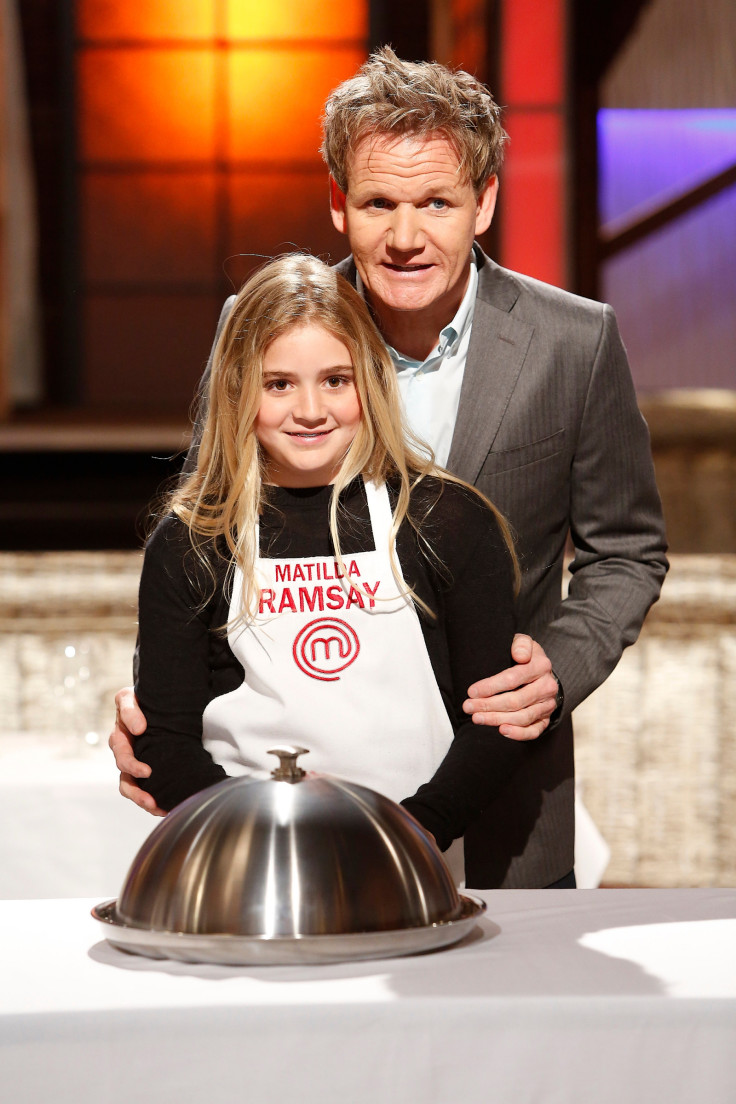 There is also the possibility that their eldest child will go off to university this September, which is something that unsettles Gordon, Tana said. "It's a big deal for Gordon and I because neither of us did. My kids are all conscious that they have to prove themselves for who they are."
The British author continued to say that she wants her children to put passion and hard work into anything that makes them happy.