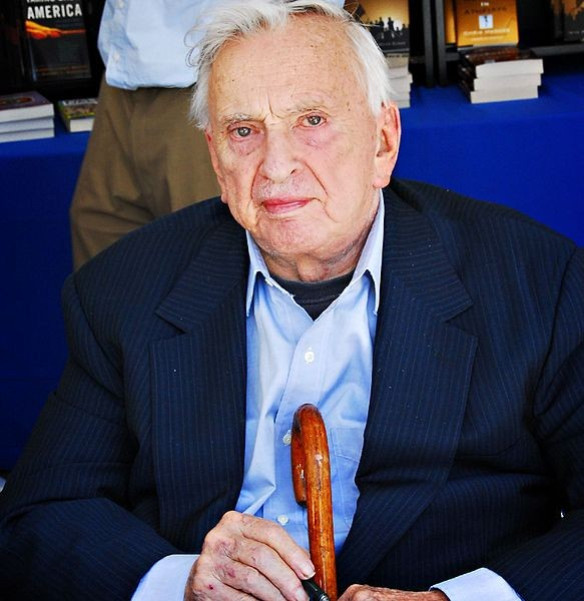 Gore Vidal, acclaimed American author, playwright and political commentator has died at the age of 86 at his home in Los Angeles.
"Vidal died at his home in the Hollywood Hills of complications of pneumonia," Burr Steers, his nephew, told the Associated Press.
Vidal has been living alone in the home and had been sick for several months, Steers added.
Vidal was born on 3 October 1925, at the United States Military Academy at West Point, New York. He joined the military at the age of 17 and his first book, Williwaw, which details his World War II experiences was written when he was 19.
The City and the Pillar, published in 1948, talked openly about gay relationships, a topic hardly ever written about at the time.
Vidal is known for his sharp portrayal of society, sex, literature and politics. His works included best-selling novels, hundreds of essays and several plays. He was also a well -known political commentator and ran for political office twice, in 1960 and in 1982.
His literary works include historic novels such as Burr, 1876, Lincoln, The Golden Age and Myra Breckenridge - a transsexual comedy. The Best Man and An Evening with Richard Nixon are two of his famous political plays.
Vidal was also known for his connections to the rich and famous, such as Jacqueline Kennedy and William Burroughs, as well as for his outspoken nature.
A critic of many great writers, Vidal regarded Ernest Hemingway a joke and compared Truman Capote to a "filthy animal that has found its way into the house".
Vidal's viewed with William F. Buckley Jr, a renowned conservative, was well known. Vidal called Buckley "pro-crypto-Nazi" during a live television programme at the 1968 Democratic National Convention. Buckley responded by calling Vidal a "queer" and threatened to punch him down.
From 1960, Vidal lived the majority of his life in Italy, in a seaside villa with his companion Howard Austen. He moved back to the US after the death of Austen in 2003.
Vidal received National Book Award in 1993 for his work United States: Essays 1952-1992 and the National Book Critics Circle Award for criticism in 1982 for The Second American Revolution and Other Essays.