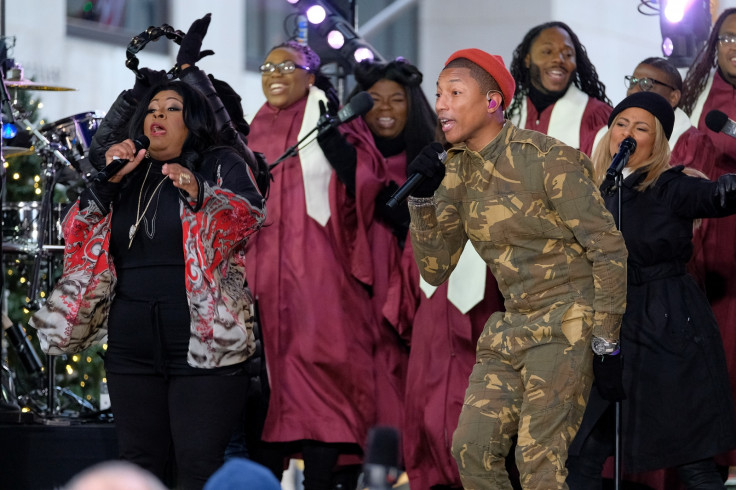 Gospel singer Kim Burrell will no longer be appearing on The Ellen DeGeneres Show after footage of her delivering a homophobic sermon emerged online. The singer was set to perform I See a Victory, from the film Hidden Figures, alongside Pharrell Williams.
A viral video showed Burrell, 44, delivering a sermon that spoke about the "perverted homosexual spirit" and suggested gay people would die in 2017 for their sins. "I came to tell you about sin. That sin nature. That perverted homosexual spirit, and the spirit of delusion and confusion. It has deceived many men and women, and it's caused us pain on the body of Christ," she says in the video.
Show host Ellen DeGeneres, who is an openly gay woman, announced that Burrell would no longer perform on her programme. "For those asking, Kim Burrell will not be appearing on my show," DeGeneres said on Twitter.
According to People, Burrell responded to the controversy in a Facebook Live video. "We're not in a war against flesh and blood," the pastor at the Love and Liberty Fellowship Church said.
"I came on because I care about God's creation and every person from the LGBT and anything else, any other kind of thing that is supporting gay ... I never said LGBT last night. I said S-I-N and whatever else falls in the sin was preached."
Burrell's sermon was denounced by her duet partner, Pharrell Williams, and Hidden Figures star Janelle Monáe.
"I condemn hate speech of any kind," Williams said in a statement posted on Instagram. "There is no room in this world for any kind of prejudice. My greatest hope is for inclusion and love for all humanity in 2017 and beyond."
Monáe also issued a statement on Instagram. "My advice: If your religion is causing you to spew out words of hate, judge, or look down on others because of who one loves then you need to change it," she wrote, according to NBC News.
Fellow Hidden Figures star Octavia Spencer added on Twitter: "I agree. We are all God's children equal in his eyes. Hatred isn't the answer. Intolerance isn't..."