Glasgow Girl Justine McNally Poses as Goth Boy to Bed 16-year-old Schoolgirl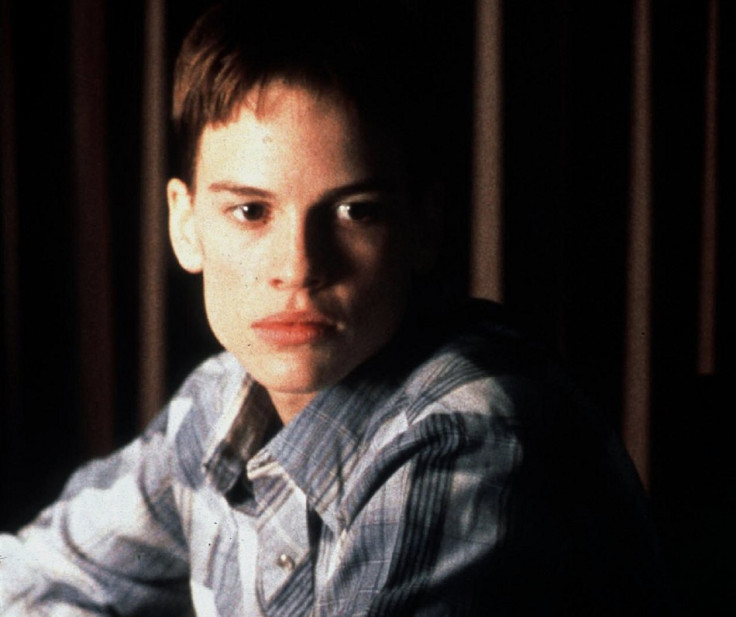 A girl of 17 who dressed up as a goth boy to have sex with a 16-year-old girl, was jailed for three years.
Their relationship began online three and a half years ago when Justine McNally met the girl, who cannot be named for legal reasons, online. After corresponding over the internet, the two decided to meet up.
McNally, then 17, travelled from her home in Glasgow to spend time with the 16-year-old in London, Wood Green Crown Court heard.
Before they met, the 16-year-old youngster bought condoms in preparation for sex with McNally.
Calling herself Scott, a Goth boy, McNally and the 16-year-old schoolgirl had three sex sessions in a darkened room in March, May and August 2011.
The schoolgirl had offered to perform a sex act on McNally. But she declined and went on to touch her sexually, while remaining fully dressed.
McNally's disguise as a Goth boy was almost uncovered when her lesbian lover in Glasgow revealed the true nature of her gender to the 16-year-old.
However, when challenged, McNally laughed it off, and managed to convince the younger girl that she really was a male called Scott.
But the pretence was finally up in November 2011. A friend of the 16-year-old school girl's family that McNally was staying with became suspicious about Scott's true gender identity.
On rifling through McNally's rucksack, she discovered a sex toy, a bra and a size 12 girl's top.
"You do know Scott is actually a girl?" asked the 16-year-old's mother, who also had strong doubts about McNally's male alter ego.
When confronted, McNally said she wanted a sex swap.
During the court case, Keith Thomas, her defending counsel, said: "It got out of hand, particularly if you accept this didn't start as a deliberate grooming offence. It's almost a rollercoaster ride."
Mr Thomas said McNally, the youngest of four children, had reacted badly to the divorce of her parents and was confused about gender issues.
But Judge James Patrick told her: "It was selfish and callous behaviour - a grave abuse of trust of her, her family and friends through your behaviour over a period of years."
He added: "She had her first sexual experience with you, and you abused her trust so badly she finds it difficult to trust other people."
On passing sentence, Judge Patrick said McNally would spend half of her three-year prison sentence behind bars before being released on licence. He said: "You are an upset, distressed woman. But this offence is so serious that a custodial sentence must follow."
McNally wept as she was jailed after admitting six counts of sexual assault by penetration.
She was supported by her father in court and will be placed on the sex offenders' register for life, with a ban from contacting the 16-year-old girl.
© Copyright IBTimes 2023. All rights reserved.