Government's anti-extremism Prevent strategy is violating children's rights, says charity
Pupils afraid to express views in classroom for fear of being labelled extremists.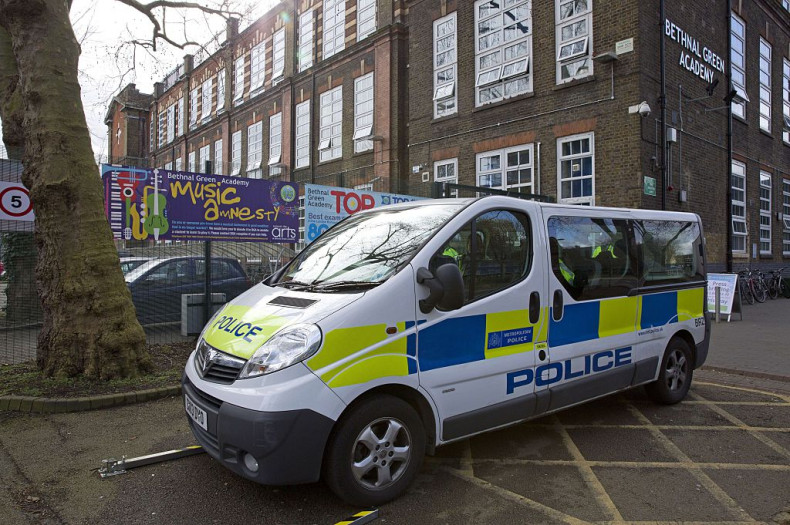 The government's Prevent anti-extremism programme is violating children's rights and stifling freedom of speech in classrooms, according to the charity Rights Watch UK.
Under the Prevent strategy public sector workers, such as teachers, are legally obliged to report individuals (including children) deemed to be at risk of being drawn into violent extremism. However, the charity alleges that applying this strategy has resulted in a series of violations of children's human rights.
"At a time when effective and lawful counter-terrorism policies are more important than ever, the UK government's Prevent strategy is instead leaving a generation of young Britons fearful of exercising their rights to freedom of expression and belief.
"It is also proving counter-productive, driving children to discuss issues related to terrorism, religion, and identity outside the classroom and online where simplistic narratives are promoted and go unchallenged," director of Rights Watch (UK) Yasmine Ahmed said in a statement.
Since 2012, more than 2,000 people under 18 have been referred to deradicalisation programmes under the Prevent scheme. The youngest of them was three years old.
In 2015 teachers and childcare providers were obliged to report those in their care deemed to be showing support for "non-violent extremism" and who seemed at risk of being recruited by terrorist groups. It came after three schoolgirls from Bethnal Green, east London, travelled to Syria to join Islamic State in Syria in February, 2015. A Guardian investigation has found that a third of Prevent referrals to the Channel deradicalisation scheme in 2015 were made by teachers.
According to the report Muslim children are being unfairly targeted.
"Our research has found that Muslim children across the United Kingdom are self-censoring for fear of being reported under Prevent. Their fear is not unwarranted. We have uncovered a number of instances where children have been referred to Prevent for legitimately exercising their right to freedom of expression in situations where they pose no threat to society whatsoever.
"This is having a chilling effect on free speech among Muslim children in the United Kingdom and a very serious and detrimental impact on their right to education," Ahmed said.
The charity alleges that the law is being applied arbitrarily by teachers with little oversight and guidance on how to apply the rules. It further claims that the police are collecting and retaining information on young people, who have broken no laws, without their consent or that of their parents.
"It is completely unacceptable that the government is collecting, retaining and potentially sharing information on children in the United Kingdom without their consent and with no apparent regulation and oversight, particularly in instances where these children are not even accused or suspected of engaging in unlawful activity," said Ahmed
The study has unearthed a series of cases of Muslim pupils who claim to have been unfairly targeted.
• According to the report a nine-year-old boy was cautioned by teachers for wearing a t-shirt with Arabic script on it. The child has since been reluctant to return to school and suffers stress-related health problems.
• It describes the case of a 16-year-old pupil with learning difficulties who was referred to Prevent for borrowing a book about terrorism from the school library.
• A 17-year-old boy was referred to the scheme for expressing solidarity with the Palestinians.
• A 17-year-old boy referred to Prevent was told that police had collected information about him without his or his parent's knowledge or consent, and that the information would be held indefinitely by police and may be used against him in the future.
Ahmed continued: "Children should be encouraged to learn and grow, to express their views and have them challenged, and to value the fundamental rights that allow them to do so. A strategy that undermines these rights and alienates vulnerable children is counter-productive and inconsistent with the very 'British values' that the government is supposedly promoting. It is time for the Prevent strategy to be abolished."
The Prevent scheme has previously been criticised by the UN, and by the EU human rights watchdog. Maina Kiai, the UN's special rapporteur on the right to freedom of assembly, said on a visit to the UK in April that the Prevent programme had "created unease and uncertainty around what can be legitimately discussed in public."
A Department for Education spokeswoman said that since 2011 more than 400,000 people, including teachers, had been trained to recognise signs of radicalisation.
"Schools should be a safe place where young people can discuss any issue and develop the knowledge to see extremist ideologies for what they are and challenge them. The Prevent duty is about safeguarding children from extremist ideologies, not about shutting down that debate — to suggest otherwise is just wrong," she said.
"Our recent teachers' omnibus survey shows the impact of that with 83% of school leaders confident in how they should implement the Prevent duty. We have also published a range of advice and resource materials via our Educate Against Hate website."