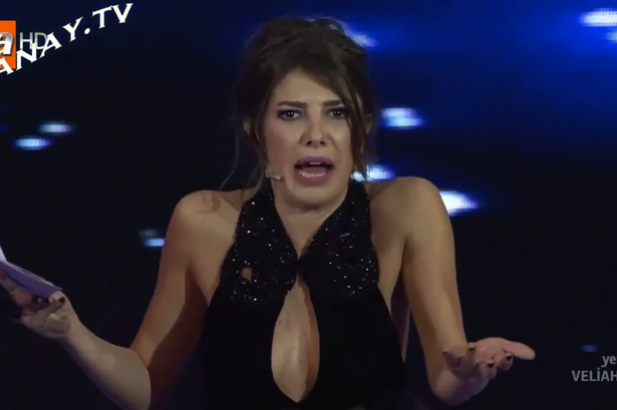 One of Turkey's most popular female TV presenters has allegedly been sacked for wearing a low-cut top live on air.
Gözde Kansu was reportedly dismissed after Hüseyin Çelik, a spokesperson for the country's socially conservative Justice and Development Party (AKP) complained.
Çelik, who did not name the presenter directly, slammed Kansu's cleavage-baring dress during the Veliaht TV show as "unacceptable".
"We don't intervene against anyone, but this is too much... It is unacceptable," Çelik told the Daily Mail.
Following Kansu's sudden departure, reports began circulating that she had been fired as a result of Çelik's remarks.
Show producers initially tried to conceal the incident by claiming Kansu would not take part in a forthcoming episode of the programme because of her "busy schedule".
According to France24.com her dismissal was later confirmed.
Çelik has since defended his comments and insisted he has a right to express his opinion as an individual, TV viewer and politician.
"I never named a show or a person," he wrote on his Twitter account. "It was the media who alleged the names."
Turkey is a predominantly Muslim country, but has a secular constitution.
The AKP, which was founded in 2001, is a centre-right socially conservative party and the largest in the Turkish government.
Although its background is traditionally influenced by Islam, the party is viewed as a generally pro-western, pro-American party.