A sadistic sex killer who murdered a vulnerable woman with whom he was engaged in a sordid master/slave affair, has been jailed for life in Ireland.
In a case which has gripped the nation, Graham Dwyer denied killing Elaine O'Hara, 36, to fulfil his twisted fantasies.
He was only caught for the "almost perfect" crime of killing O'Hara by a stroke of luck, when evidence he dumped in a lake - including sex toys - was revealed during a long spell of dry weather.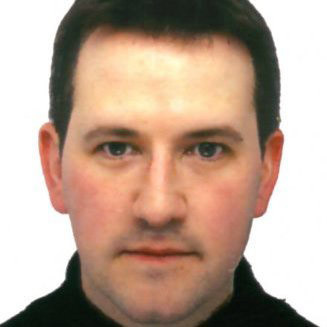 Dwyer was exposed as a "sadistic and brutal pervert" by the prosecution at his trial, who said he acted upon his deviant lusts while living a double life of as an architect, husband and father.
He hid a malevolent dark side with a veneer of outward respectability, echoing the plot of hit TV drama 'The Fall,' about ruthless sex killer Peter Spector, a middle class professional with a happy family life..
O'Hara was killed near Irish capital Dublin in September 2013 and her body dumped by Dwyer in an isolated mountainous area near the city.
Messages Dwyer sent O'Hara revealed his nature, including one which read: "I want to stick my knife in flesh while sexually aroused. Seeing blood turns me on and I'd like to stab a girl to death sometime."
The 42-year-old sexual sadist's depraved appetites led him to stab women during sex, in attacks which he filmed for his pleasure.
Childcare worker O'Hara was lured to her death by Dwyer, with the last of 5,000 text message between them reading: "Go down to shore and wait."
Jailing Dwyer, Judge Tony Hunt said he "richly deserved" a life sentence, adding that Dwyer's clueless family had also been profoundly affected by his actions.
Paying tribute to O'Hara, her family said she wanted only to be loved and was prescribed medication for psychological problems.
"We have lost a daughter, a sister, a friend in the most brutal, traumatic and horrifying manner," they said in a victim impact statement.
"When did Elaine realise that it was not a game any more? When did she realise that the intention was to kill her for real? Did she try to run away? Was she restrained? Did she suffer much? Could she and did she cry out? Was she left on the mountain to die alone?
"This is our life sentence, for us there is no parole."