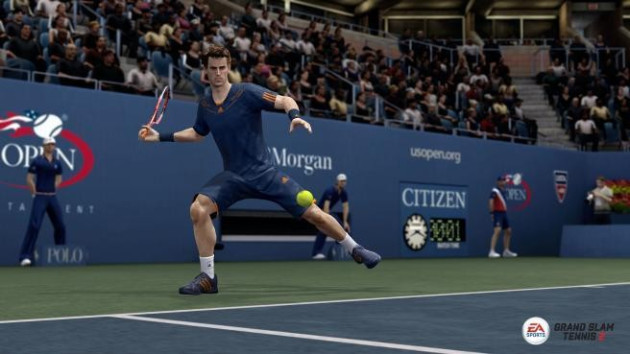 "Grand Slam Tennis 2" is a forthcoming tennis video game, developed by EA Canada. It will be released for the PlayStation 3 and Xbox 360 platforms on Feb. 10 in Europe and Feb. 14 in North America. The game is a sequel to "Grand Slam Tennis".
A downloadable demo for the game was released on Jan. 10 for both platforms.
The game is expected to feature new control mechanics called Total Racket Control, enabling players to control each shot with the right analog stick, with precision, power and accuracy. Besides, the game will feature all four of your favourite Grand Slams, including Wimbledon.
EA sports has served up one of the best action-packed tennis simulations yet, bringing you closer to the world of top tennis athletes as you progress across four Grand Slam tournaments in a bid to win all the coveted championship titles.
Watch the gameplay trailer for the integrated version of four Grand Slams in HD below:
Courtesy: Gametrailers.com