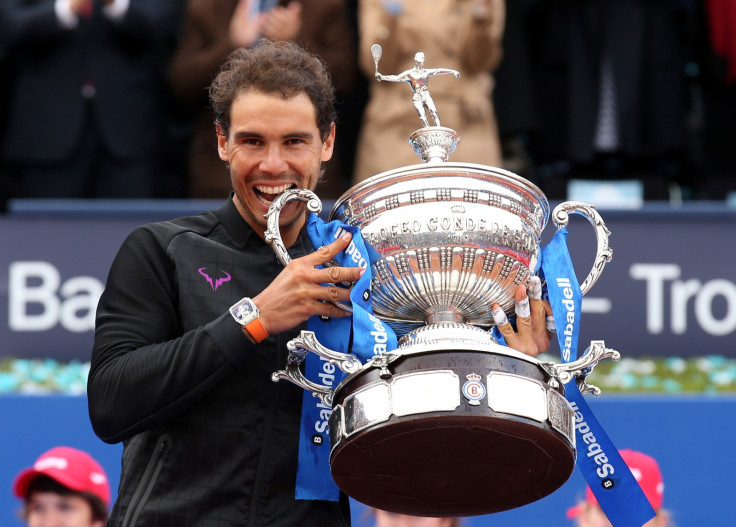 Todd Woodbridge is concerned for Rafael Nadal's fitness going into the French Open owing to the Spaniard's hectic schedule leading up to the tournament.
The 30-year-old will have played more tournaments than any other player in the top five going into the second Grand Slam of the year. Nadal's main rivals –Roger Federer, Novak Djokovic, Andy Murray and Stan Wawrinka – have all taken breaks since the start of the season and skipped at least one tournament during the clay court swing of the season.
The 14-time men's singles Grand Slam champion is favourite to take his 10th French Open title owing to his current form, but the former men's doubles world number one is concerned that the 'king of clay' is overplaying himself by packing his schedule with multiple tournaments.
Nadal has already won back-to-back titles at Monte Carlo and Barcelona and is scheduled to play the next two tournaments in Madrid and Rome. He will have just one week of recovery between the end of the tournament in Italy and start of the second major of the year in Paris and Woodbridge is concerned that it will not be enough time for him to get back to his best physical condition.
"My main concern for Rafa in the coming weeks is overplaying,'' Woodbridge said, as quoted by Tennis World USA. ''He's already won two clay events, and is scheduled to play both Madrid and Rome in the coming weeks."
''But to win a tenth Roland Garros he needs to go in as fresh as possible. Once you're in your thirties, you have to respect your body – it doesn't recover as well as it does in your mid-twenties.''
"This is a period of physical management for him, confidence is at a high and I'm intrigued to see what his team decides to do,'' the 16-time men's doubles Grand Slam winner added.