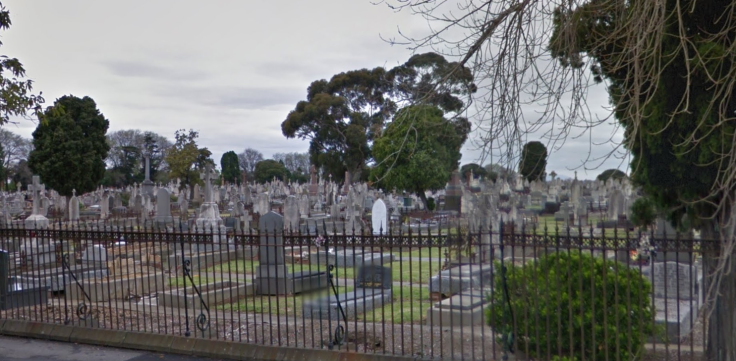 A family are distraught after a cemetery postponed their 96-year-old grandmother's funeral to host an expensive wine and food tour instead.
Vanessa Guerra had booked Melbourne General Cemetery to bury her grandma on Friday (7 March). But then she was contacted by cemetery staff and told that the funeral could not go ahead.
Guerra was informed that her grandmother's ceremony had been arranged as a result of a "booking error". In fact, the cemetery was scheduled to host an event as part of the Melbourne Food and Wine Festival.
The sold-out cemetery "tour of Melbourne's culinary past" takes guests on a walk though the "final resting place of many of Melbourne's prominent restaurateurs... with stops to taste signature dishes at notable grave sites along the way".
Tickets for the evening walk were priced at A$123 (£75, $93).
Guerra told local news site The Age: "We can't believe what we heard – the shock was that it was people actually sitting down and eating and drinking at the cemetery.
"Especially for my mum, my aunty and my uncle, it's been quite traumatic for them. To me, burying a loved one should be the priority of a cemetery."
The heartbroken family have now postponed the funeral until Monday (10 April).
Allan Craig, from Southern Metropolitan Cemeteries Trust, said: "It was a booking error that should not have happened. The family should not have been put through this and we apologise. We were absolutely wrong and we'll make sure it doesn't happen again."
"We go to a great deal of effort to publicise the work that we do at the Metropolitan Cemeteries Trust, which involves staging events and a number of other initiatives to get people to come and visit the cemetery. It's part of what we do.
"However, our number-one priority is delivering the services required by grieving Victorian families."