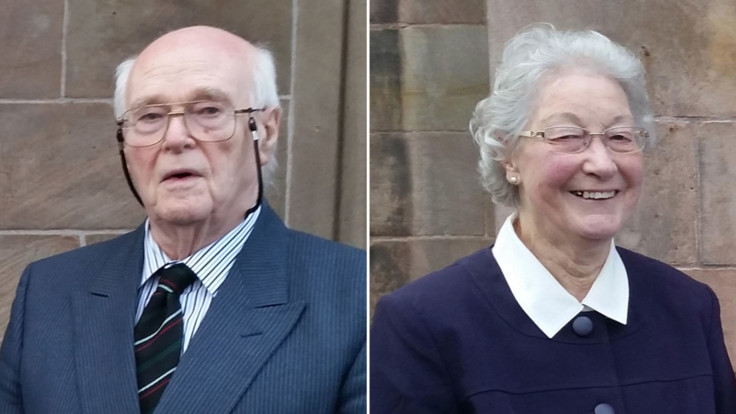 A man in his forties is being questioned by police after an elderly couple were stabbed to death in their home in Northern Ireland.
Michael and Marjorie Cawdery, both 83, were found dead at the house in Upper Ramone Park, Portadown, County Armagh, on Friday (26 May) afternoon. Their daughter-in-law discovered their bodies.
A grey Renault Kangoo van which had been taken from the couple's home was found around 5pm in the nearby Edenderry area.
A man in his forties was arrested less than a mile from the scene of the double murder in the Springfields area of Portadown and is being questioned Sky News reports.
Police did not reveal any motive for the killings but it is thought the couple may have disturbed a burglar before being attacked.
Detective Superintendent Kevin Geddes said: "We are now treating this as a murder investigation and I would like to appeal for any information around it.
"It was a very brutal attack but I would like to reassure the public there are extra police patrols in the area and that will remain and we have made an arrest."
A Cawdery family statement said: "The awful and incomprehensible events... have deprived our family of two wonderful people Michael and Marjorie who were our father, mother, brother, sister and grandparents.
"We thank the police for their prompt response and professional actions. We also thank everyone who has expressed sympathy in whatever way and offered help.
"Finally, we ask for respect and privacy in the coming days as the family try to come to terms with their loss."