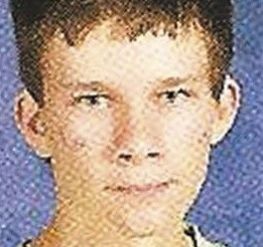 A US teenager has been arrested on suspicion of plotting a "Columbine-style" bombing attack on his school in Oregon, police said on Saturday.
Grant Acord, 17, faces a charge of attempted aggravated murder after six bombs were found hidden under the floorboards in his bedroom, including pipe bombs, a napalm bomb, Molotov cocktails and explosives made from drain cleaner.
He was arrested at his home on two counts of possession of a destructive device and two counts of manufacture of a destructive device, according to the Albany Police Department.
Acord is expected to appear in court on Tuesday (28th May).
Police received a tip-off from a member of the public that Acord planned to blow up West Albany High School, 75 miles south of the city of Portland, Oregon.
John Haroldson, the District Attorney in Benton County, said the suspect is likely to face six counts of manufacturing and possessing a destructive device, in addition to attempted murder, and will face the offences in an adult court.
Haroldson also revealed Acord had written plans, checklists and a timeline for the attack. He focused on the school because it offered a "target-rich environment" and had been "inspired by the model of the Columbine shootings" in 1999.
"The charge of attempted aggravated murder requires that we prove that a substantial step was taken toward the completion of the crime," Haroldson said.
"In this case, we would be relying upon evidence of plan. Diagrams, checklists, a plan to use explosive devices and firearms to carry out a plan specifically modeled after the Columbine shootings.
"That said there were also some indications that it could happen at any time, too," Haroldson said. "So you have, A, the methodical planning and then, B, I suppose he could get really excited about it and go early."
'A video game approach'
The official added he was not aware that the teenager had any history of mental health, behavioural or disciplinary problems at school.However, when "you have a young person that in essence plans to take a video game approach to killing people at school, you have to take a close look at the mental health issues.
"And the process will certainly provide for that once he's represented by counsel."
Regarding the tip-off, Haroldson concluded: "I can't say enough about how lucky we are that there was an intervention. When I look at the evidence in the case, I shudder to think of what could have happened here."
Albany police Capt. Eric Carter told KATU-TV in Portland: "This is beyond a kid playing with a couple of cherry bombs. It was serious enough to warrant calling out the bomb squad. This went above and beyond teenage curiosity."