Great Britain men's ice hockey team have over 60 years of history against them when attempting to qualify for the Sochi 2014 Winter Olympic Games in Latvia this week.
Former Olympic champions in the event in 1936, GB are three games away from taking their place in the main draw for the first time since 1948.
Having to finish top of a group including home-favourites Latvia, France and Kazakhstan, all of whom are ranked above Team GB in the world rankings, the squad led by Tony Hand face a daunting task to be among the 12 sides competing for Olympic gold.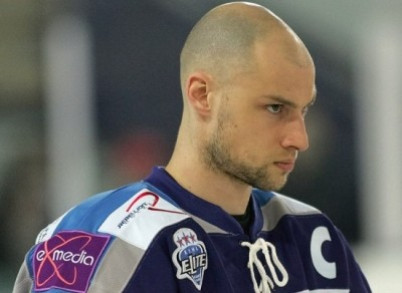 Forward Ashley Tait, the most experienced member of the GB squad, admits that after 17 years in the elite setup, many of the squad have dared to dream reaching Sochi.
"Everyone's sat down and said it would be amazing. We shared a few jokes about getting the Olympic rings tattooed," Tait told IBTimes UK. "Obviously we want to go away and give a good account of ourselves as we possibly can and you never know what can happen.
"Obviously it doesn't get any bigger than the Olympics and I think everybody saw off the back of the summer Olympics it kind of gripped the nation and it would be a massive achievement."
"We're not under any illusions; we're playing teams that are ranked places above us. These are going to be the three hardest games this country has had in a long time."
Britain reached the final stage of qualification having, after defeat to South Korea, overcome Romania and Japan last November to finish top of their section.
While repeating the feat would fulfil their Olympic dream, passage to Sochi would further enhance a sport desperate for external funding and public exposure.
The British Olympic Association last month revealed a grant of £63,000 had been received from the International Olympic Committee which will assist with Ice Hockey UK's support of the men's team.
And Tait admits a decent performance in Latvia, not least Olympic qualification, can help cement an ice hockey legacy.
"I think for us, all the players want to do well and they want to do well because we know that if we do better on the world stage, it increases exposure and with that comes increased funding, sponsorship and opportunities," Tait added.
"For me being the oldest player on this trip, yes we've allowed ourselves to dream a little bit but we're also thinking of one, two years, five years down the line where what we do now could have quite a big impact on that.
"It would mean a lot and it would push the game in Briton forward like nothing else has done really. Everyone on the program really wants to do well, if for nothing else, just for the good of the game in the UK.
"For us we don't have anything to lose, we go in there we play, hopefully everyone has the best three days of their lives and we come out of it credit intact and ideally progressing on. We're under no illusions that it's a really difficult task but that's the way of sport there are no guarantees."
Tait himself is on the brink of an historic feat with 11 international appearances separating the 37 year old from 100 caps for GB, a realistic landmark should Britain be successful this week.
The veteran says an Olympic bow would be the ideal way to finish his career.
"I was saying that other day [Olympic qualification] has spurred me on for a little while longer.
"Our international schedule isn't like the Paul Scholes scenario, you don't really play that many games it doesn't hamper you in that sense. We'll see what happens and make that decision [on retirement]."