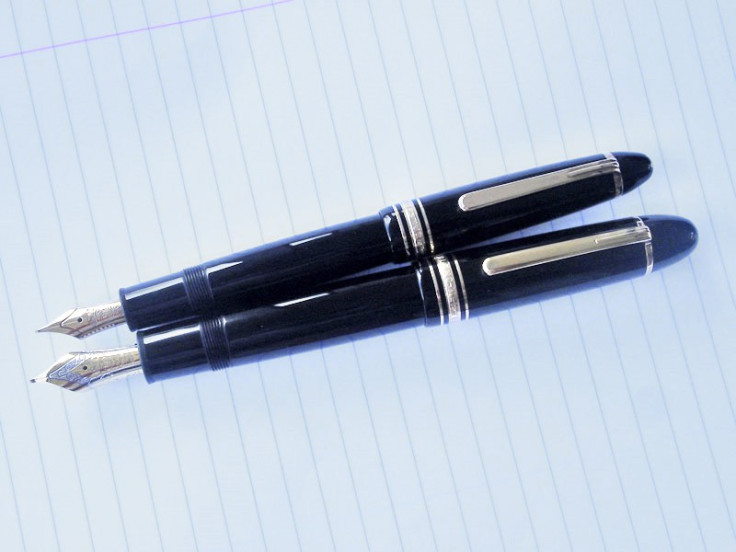 Bonhams offered the greatest single collection of fine Montblanc pens in the Mel Wilmore Collection auction on 11 June, 2012.
The exclusive collection belonged to Mel Wilmore who is described as one of the top Montblanc collectors worldwide, so much so that he had a hidden pen room constructed in his estate, designed and arranged by several important Montblanc employees.
Pens reflecting popular celebrities, national pride, commemorative anniversaries and ones exhibiting the finest artistry found great competition among the most discerning pen collectors.
"Mr Wilmore's fine Montblanc pens represented a unique opportunity for collectors to acquire legendary pens that seldom come to market, and international interest in the sale was unprecedented," stated Ivan Briggs, The Fine Writing Instruments specialist.
"The highlights preview in Hong Kong was met with great enthusiasm, and bids were received from top collectors in the Americas, Europe, Asia and the Middle East. Our clients in Asia were particularly enraptured my Mr. Wilmore's pens, many of which feature themes celebratory of Asian cultural heritage. Once again, Montblanc's creations have demonstrated their viability on the secondary market with an auction total of over $1 million, and Bonhams was delighted to have been a part of this historic offering," he further mentioned.
Leading the auction was the world's first skeleton pen made by Montblanc's master craftsmen in observance of the brand's 75th birthday. Using the Meisterstuck 149 as their model, Montblanc "skeletonised" the pen, revealing the perfection of the design by eliminating all superfluities. This limited edition example along with a solid gold watch sold for £44040 (pre-sale est. £38575-48219).
Another top highlight of the auction came to Wilmore because of his stellar negotiating skills and dedication to his passion for collecting the finest and rarest. This was a complete set of eleven limited edition fountain pens made in commemoration of Nelson Mandela's 80th birthday. Only 80 sets of these 11 pens were made, the first set presented to Nelson Mandela and the 80th meant for the South African government. After Wilmore made a very persuasive argument for the 80th set, he succeeded. Offered in auction was one of only four complete sets, selling for £26520 (pre-sale est. £22502-32146).