Greece 70 Days Away From Default as Hedge Funds Hold Out for Cash
• UK Government Prepared to Invest More into IMF • Hedge funds profit from Greece Debt Swap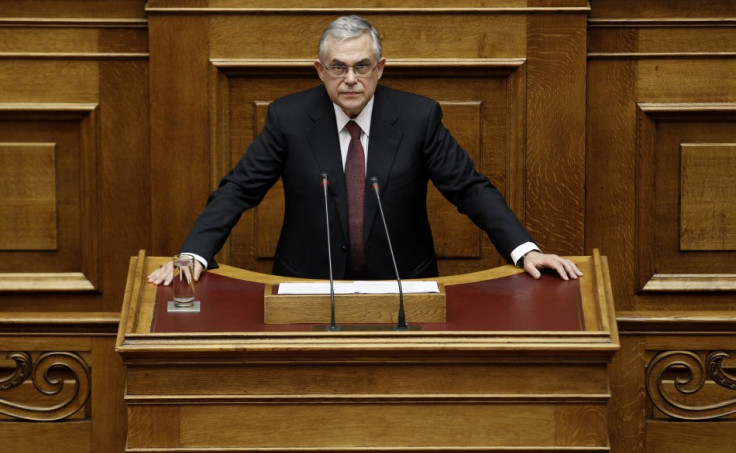 The eurozone debt crisis is back in full swing after talks between the debt laden Greek government and its private creditors collapsed just before the weekend.
The breakdown in communication means that Greece is just 70 days away from a catastrophic default that will trigger thousands of insurance claims, known as credit default swaps, across the globe that will plunge the eurozone into renewed chaos with Italy and Spain both on the edge of financial collapses.
But hedge funds in New York and London are battling with the national government over the new cut-price of the bonds they bought 12 months ago, which could be decreased.
The imminent deadline in March has put the funds in a strong negotiating position, with little incentive to renegotiate the price at all, let alone by as much as 50 percent.
Sudeep Singh, a hedge fund manager at Matrix Group Ltd. who doesn't own Greek debt, told Bloomberg, "I would expect to see some holdouts. The industry breaks down into guys who want to keep on fighting and into guys who just want to get the best deal and move on. It's all a question of what price you got in at."
Meanwhile, the UK government has reaffirmed its commitment to make extra funding available to the International Monetary Fund (IMF) alongside other G20 nations that could partly be used to help the Greek economy. But Chancellor George Osborne, said only "if there is a strong case" but again stressed the cash must go to "countries, not currencies".
"If I felt it was a decent request by the IMF, then, of course, I would be willing to go to Parliament and make that request," he said.
"It wouldn't ultimately be my decision, it would be a decision of Parliament.
"But let me be very clear, I would not do that with Britain acting alone, like other big G20 countries, and we are very clear this is not a substitute for eurozone providing money for dealing with its own currency."
The effected on the markets in Europe was skittish. Britain's FTSE 100 was up 0.2% at 5,649.93 and Germany's DAX added 0.5% to 6,173.91. The CAC-40 in Paris rose just 0.1% to 3,199.57 on the first trading day after a downgrade of France's long-term credit rating by Standard and Poor's. Markets in the US are closed for a public holiday today.
© Copyright IBTimes 2023. All rights reserved.