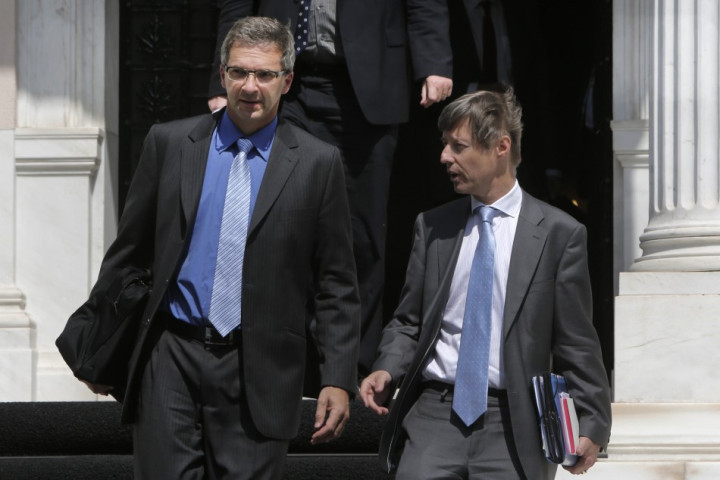 Greece's Finance Ministry has hit back at speculation that it will not meet its lenders' terms for receiving the slice of its bumper bailout and said it is likely to reach a deal by Monday.
The country's Finance Minister Yannis Stournaras said in a statement that Greek officials are confident that a deal will be reached by 8 July and therefore free up its critically needed €8.1bn (£7bn, $10.5bn) rescue package payment.
On 2 July, European Union officials gave Greece three days to prove it can deliver on austerity measures set out by the lenders, in order for it to receive the next tranche of its bailout. Greece has to convince its lenders that it is successfully reforming its public sector, such as in tax and custom collection, as well as shoring up cash from strict austerity measures.
Stournaras reported "progress on all fronts" during 4 July's talks among Prime Minister Antonis Samaras and inspectors from the Troika- the EU, International Monetary Fund (IMF) and the European Central Bank.
"Talks will continue tonight, tomorrow, the day after and on Sunday," the finance minister said.
"We are heading for agreement on Monday."
Administrative Reform Minister Kyriakos Mitsotakis said that talks were "tough" and that "it's necessary to reach an agreement on the public sector issues."
Missing Targets
The €8.1bn tranche is one of the last major cash infusions by the three lenders. Greece's €240bn rescue deal expires at the end of 2014.
Greece resumed negotiations with its lenders earlier this week, after a two-week hiatus. Talks were put on hold as Samaras' government almost collapsed over bailout-related job cuts at state broadcaster ERT. The crisis-hit nation has agreed as part of its rescue package terms to cut 15,000 public sector jobs by the end of 2014.
ERT's 2,900 employees were sacked on 12 June.
Athens needs funds to buy back about €2.2bn worth of bonds in August. The lenders want Athens to reassure them that it can deliver on its bailout-related promises.
The government has already missed a June deadline to place 12,500 public sector workers into a so-called "mobility scheme", which was to transfer or terminate their employment within a year.
Greek officials and its lenders are unable to decide on an unpopular property tax and on a potential cutback in a consumption tax on restaurants.
State-run insurer EOPYY is running short of €1bn, suggesting that spending cuts will have to be enforced on the firm to prevent further damage.
Samaras cannot afford any new austerity measures after losing a coalition partner in the ERT crisis, leaving him with a slender majority in the 300-seat Greek parliament.
The country, however, can cope with not receiving the next tranche of its bailout package on time, if it does come to an agreement with its lenders, a Finance Ministry official told Reuters this week.