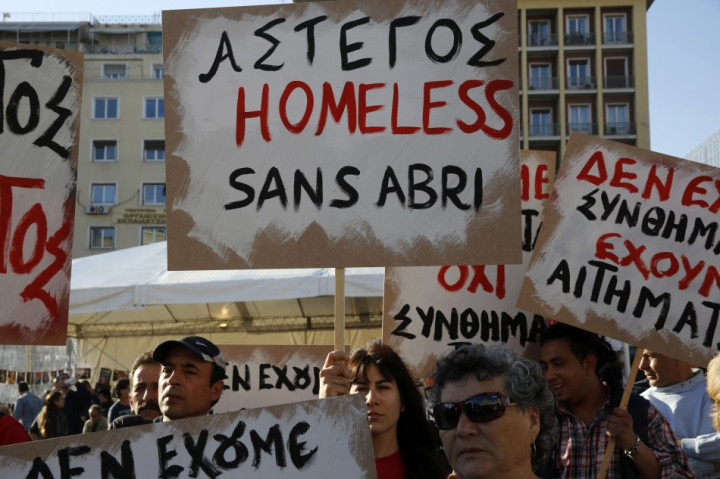 European Union officials have given Greece three days to prove it can deliver on austerity measures set out by lenders in order for it to receive its next tranche of bailout cash.
According to four unnamed EU chiefs cited by Reuters, Greece has to convince its lenders that it is successfully reforming its public sector, such as in tax and custom collection, as well as shoring up cash from strict austerity measures, otherwise it could risk losing its next €8.1bn (£7bn, $10.5bn) rescue package chunk.
The EU and International Monetary Fund (IMF) have promised Greece more than €200bn in bailout aid since 2010.
"There is a general dissatisfaction with progress in Greece when it comes to reforming its public sector," said an unnamed senior Eurozone official involved in negotiations.
A second source said "all agreed that Greece has to deliver before the Eurogroup on Monday. That's why they must present again on Friday."
Greece only started resuming negotiations with its international lenders after a two-week hiatus.
Talks were put on hold as Prime Minister Antonis Samaras's government almost collapsed over bailout-related job cuts at state broadcaster ERT. The crisis-hit nation has agreed as part of its rescue package terms to cut 15,000 public sector jobs by the end of 2014.
"It is a very difficult negotiation. We're moving fast to wrap up as many issues as possible a soon as possible," said a senior Greek official participating in the talks.
Athens needs funds to buy back about €2.2bn worth of bonds in August.
The Greek government has already missed a June deadline to place 12,500 public sector workers into a so-called "mobility scheme", which was to transfer or terminate their employment within a year.
Amid austerity debates, Finance Minister Yannis Stournaras is expected to ask its lenders to lower this year's privatisation target of €2.6bn after Greece failed to privatise natural gas company DEP.
If negotiations fail, the IMF may have to pull out of the rescue deal to avoid violating its own rules.