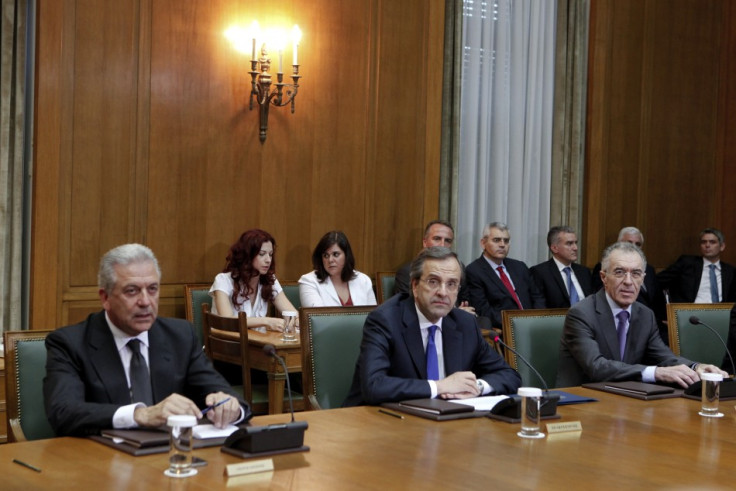 Greek leaders will be pushing for more time to implement bailout conditions, which are required for the release of the second rescue package from the European Union (EU) and the International Monetary Fund (IMF).
The coalition government, led by prime minister Antonis Samaras, has released a policy document in which it outlines its plans to reduce the budget deficit without putting further strain on citizens who are already feeling the pain of its austerity measures.
In addition to an extension on reducing its budget deficit, the coalition government hopes to secure a freeze on public sector layoffs, along with tax cuts, and more help for the poor and unemployed.
The new government's populist measures are expected to come under fire at the two-day EU summit in Brussels, which begins on 28 June. Germany has always been opposed to a watered-down bailout package and has made it clear that it has no intention of renegotiating the terms of the agreement.
Leaders of the three-party coalition - New Democracy, Pasok and the Democratic Left - agreed to reverse cuts to minimum wage and 150,000 public sector layoffs.
The government is also proposing to extend unemployment benefits from one to two years, with no cuts to pensions and public wages.
It also has its sights set on reducing commercial sales tax for establishments such as cafes, bars and restaurants. A stable tax system is further envisioned for the next 10 years, with lower indirect taxes.
The government further plans to bring in curbs on public spending and initiate a heavy clampdown on tax evaders to bring the public deficit under control in the next two years.