Greece debt crisis: Crunch meeting scheduled as Greeks table new proposal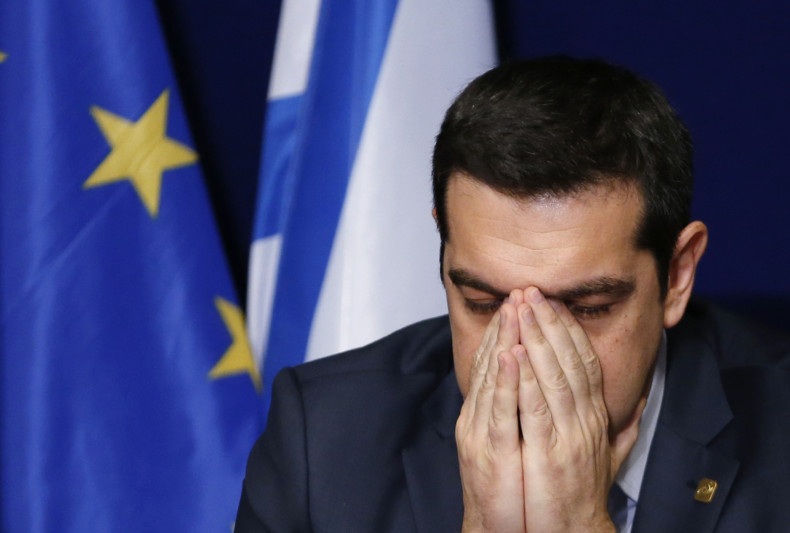 The Eurogroup will hold an emergency teleconference at 6pm (BST) to discuss a last ditch proposal from the Greek government that aims to avoid default on a €1.6bn (£1.1bn, $1.8bn) debt payment due to the IMF at 11pm.
Syriza has tabled a new two year bailout programme and is simultaneously asking for its current bailout to be extended beyond tonight's deadline as Greek prime minister Alexis Tsipras scrambles to strike a deal with troika creditors.
It is widely expected that any extension and new bailout would require similar reforms – on pensions, tax and labour laws – to unlock funds.
It has also been reported that Greek and EU officials could meet in Brussels this evening, just hours before the deadline.
However, German Chancellor Angela Merkel has said that no new proposals can be considered until the July 5 referendum - called by Tsipras on the weekend - on the previous cash-for-reforms package has concluded.
If Greece misses tonight's payment, it would potentially set the nation on course to exit the Eurozone and it would become the first developed nation to default on an IMF loan.
Despite last ditch talks, observers believe it is increasingly unlikely a deal will be struck.
Rajiv Biswas, chief economist at IHS Global Insight, said: "If no deal can be done with the EU, this situation could soon trigger Greece's exit from the Eurozone with Greece being forced to again use its own currency, which would immediately plunge against the Euro and USD once it starts trading."
The immediate repercussions of missing the payment have been complicated by Tsipras's move to call the referendum. However, it is unclear whether the deal will still be on the table should the Greeks vote yes.
Tsipras has also played down the prospect of Greece leaving the Eurozone as a result of the default or a no vote.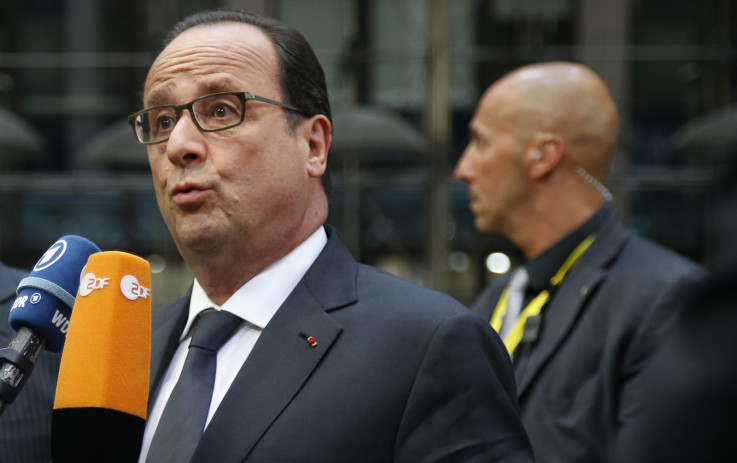 French President François Hollande: 'What is at stake is whether or not Greeks want to stay in the Eurozone or take the risk of leaving'
Charles Platiau/Reuters
In a televised address, Tsipras told the Greek people that "they will not throw us out of the Eurozone... because the cost is immense".
However, several European officials have indicated that the referendum is a de facto choice between Greeks choosing to remain in or out of the Eurozone.
French President Francois Hollande said: "What is at stake is whether or not Greeks want to stay in the Eurozone [or] take the risk of leaving."
Hollande's comments were echoed by Italian Prime Minister Matteo Renzi and European Commission President Jean-Claude Juncker, who said that he felt "betrayed" by the call for a referendum.
Diego Iscaro, senior economist at IHS Global Insight, said:"Although the Greek government has repeatedly stressed that this is not a referendum on Greece's euro membership, we believe that, in practice, it is.
"The 'least bad' scenario would be a 'yes' vote and Greece returning to the negotiating table to accept the creditors' proposals, although it is not certain whether they will continue to be available once the bailout expires."
The latest instalment of the saga saw the European Central Bank (ECB) cap its funding to the country's banking system. In turn, Tspiras's left-wing Syriza government imposed capital controls, a week-long bank holiday and ordered the domestic stock market to close. It has resulted in long queues outside ATMs as Greeks scramble to withdraw cash. No withdrawals exceeding €60 are allowed per day but many cash machines have already run dry.
Edmund Shing of the Opportunité Idle Investor Fund and IBTimes UK columnist said: "The fact that the banks are shut is a good thing because it shows what life would be like under a full-blown default to private creditors. The referendum is gun-to-head time, someone is going to lose. My concern is: do the Greek people realise what the stakes are? If they did, they will vote to stay in."