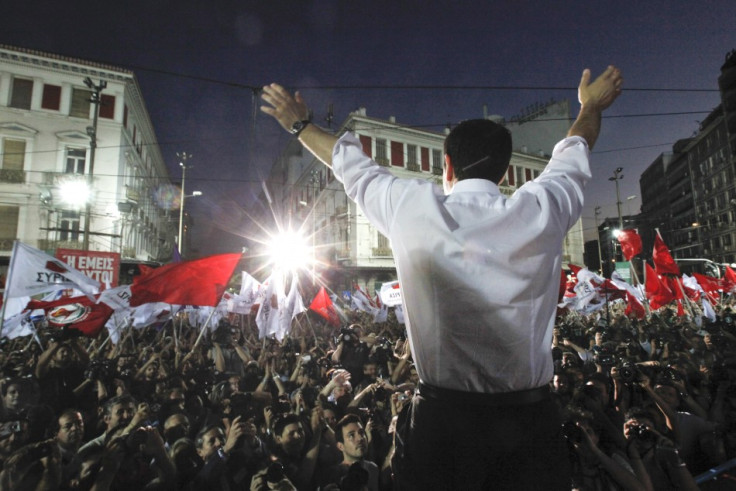 The crucial parliamentary elections in Greece this weekend are set to seal Greece's fate and decide the future of the global economy.
World leaders are keeping their fingers crossed, as Greece's position in the eurozone is crucial to other economies across the globe.
If the leftist Syriza party wins the election on its anti-bailout plank, the already bleak situation in the eurozone will get even worse.
According to reports, major economies are already drawing up contingency plans. The central banks of the G20 nations are also gearing up to provide liquidity to stabilise financial markets if the election results trigger turmoil, Reuters reports.
UK banks are set to receive a £100bn boost to help insulate financial institutions from the threat of a collapse in the eurozone, it has been announced.
Reports suggest the Bank of Japan is also preparing to take immediate action after the election results are announced.
French President Francois Hollande has sent a warning to Greek voters ahead of the election. "I have to warn them, because I am a friend of Greece, that if the impression is given that Greece wants to distance itself from its commitments and abandon all prospect of recovery, there will be countries in the eurozone which will prefer to finish with the presence of Greece in the eurozone," Hollande said on Greek television.
Syriza party leader Alexis Tsipras is confident that the results will be in his favour.
"We guarantee the Europe of the future. On Monday we will form a government for all Greeks... with Europe and the euro," the Telegraph quoted Tsipras as saying.
After he takes power, Tsipras said he would renegotiate the terms of the €130bn bailout with the European Union.
Political parties in Greece have been trying to capitalise on the lenient terms of the recent bailout of Spainish banks.
"No to the memorandum of bankruptcy! Yes to the euro and to a national plan for economic recovery that will protect the people from bankruptcy. The hour of the left has arrived!" Tsipras told his supporters during his final campaign address.
It is anticipated there will be a close run between the conservative New Democracy party and Syriza at the polls, according to reports.