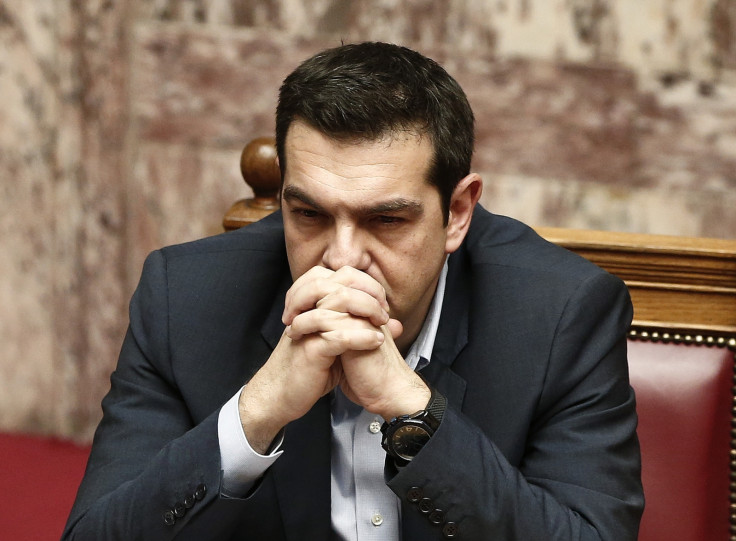 Greece's recently elected left-wing government has prepared a plan to replace 30% of its bailout deal, ahead of a key meeting with eurozone officials on Wednesday.
The Athens government won a vote of confidence on Tuesday and the leadership has struck a defiant tone as it prepares to negotiate with other EU leaders in Brussels.
European leaders have warned that they are unwilling to bend to Athens' demands and that it must stick to the original terms that its predecessor government agreed to.
The bailout is to expire at the end of the month and Greece's new government has said it does not want to extend the deal.
Greek prime minister Alexis Tsipras's party was elected on an anti-bailout platform, arguing that the spending limits and cuts have led to a dramatic hike in unemployment and ruined Greece.
German finance minister Wolfgang Schaeuble has insisted publicly that the terms of the bailout are not up for renegotiation.
"I want to repeat today, no matter how much Schaeuble asks it, we are not going to ask to extend the bailout," Mr Tsipras said on Tuesday.
"Schaeuble is proposing irrational things, to ask for a perpetuation of the mistake," he said, referring to the 2010 bailout deal.
The Greek plan involves reducing its primary budget surplus target by half, as well as a series of bond swaps.
The proposed swaps are likely to involve replacing Greek debt held by European investors with so-called 'growth bonds,' which would be linked to Greek economic growth.
The other option being proposed is replacing debt with perpetual bonds, which would lift some of the burden of repayment.