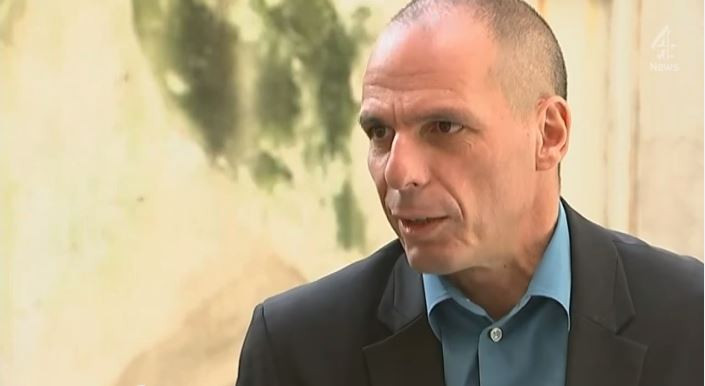 Greece's finance minister Yanis Varoufakis arrived in Germany ahead of crunch talks with his counterpart Wolfgang Schäuble, and wasted no time in making headlines by stating that he is in charge of a "bankrupt country".
The outspoken politician has been touring the EU in a bid to build support as Greece attempts to bed down plans to overhaul austerity measures imposed as part of a bailout agreement.
In an interview with German paper De Zeit, Varoufakis likened Greece to an unemployed person with bills to pay.
He said: "Would you give him another loan so he can make payments on his house? That cannot work. I'm the finance minister of a bankrupt country!"
In a recent interview with The Telegraph, Varoufakis said that he is expecting a forthright exchange with Schäuble.
He said: "I will try to be as charming as I can in Berlin. I will tell Mr Schäuble that we may be a Left-wing riff-raff but he can count on our Syriza movement to clear away Greece's cartels and oligarchies, and push through the deep reforms of the Greek state that governments before us refused to do.
"But I will also tell him that we are going to end the debt-deflation spiral and do what should have been done five years ago. That is not negotiable. We have a democratic mandate to challenge the whole philosophy of austerity."
Following meetings in the UK and France, Varoufakis arrives in Germany, the eurozone's largest creditor nation, in an attempt to renegotiate the terms of Greece's bailout.