Tens of thousands of people took to the streets of Athens during a 24-hour nationwide strike on 4 February in protest over a pensions overhaul. Workers, self-employed professionals, farmers and pensioners that participated are demanding an end to austerity, sparking a major backlash against embattled Prime Minister Alexis Tsipras.
The leftist-led government's pension reform plan has slashed workers' salaries and recalculated pensions to meet fiscal targets set by the country's foreign creditors.
The strike was organised by the country's main labour unions, the General Confederation of Greek Workers (GSEE), the Civil Servants' Confederation (ADEDY) and the Communist party-affiliated trade union, All-Workers Militant Front (PAME).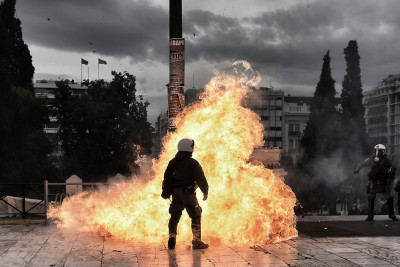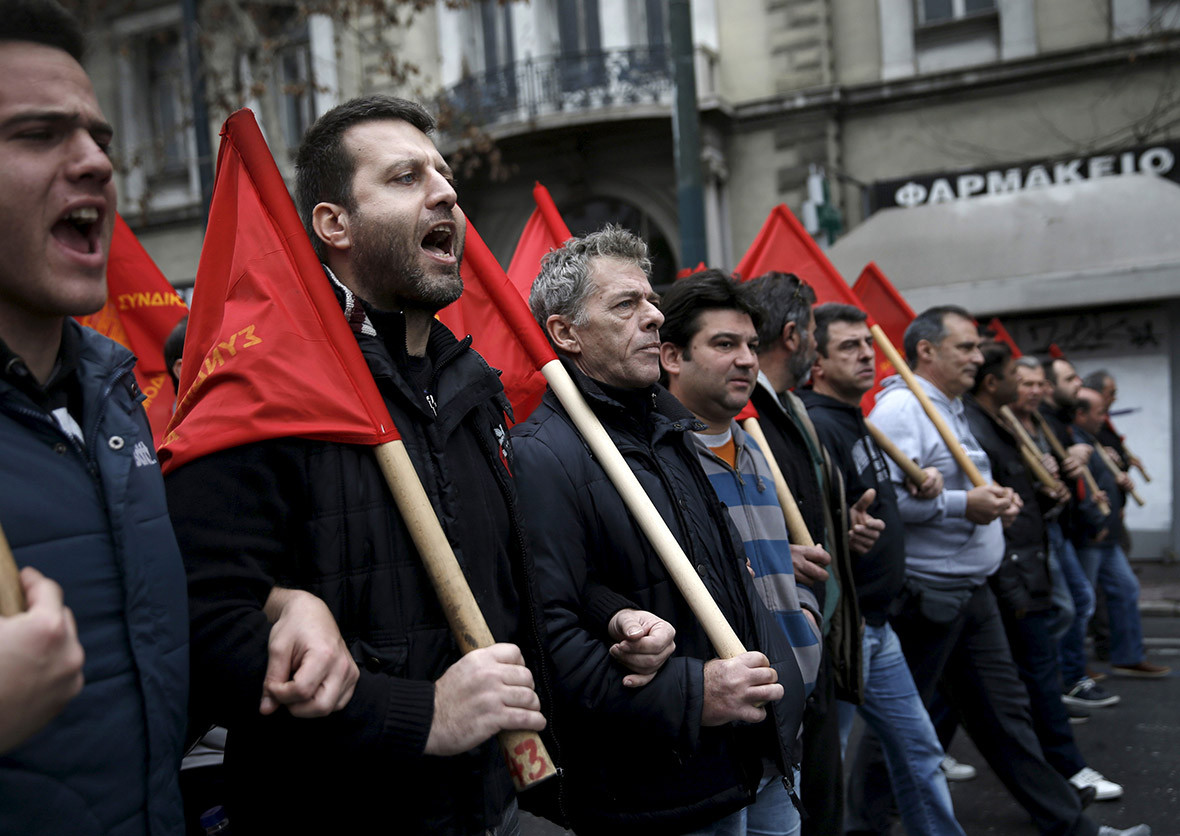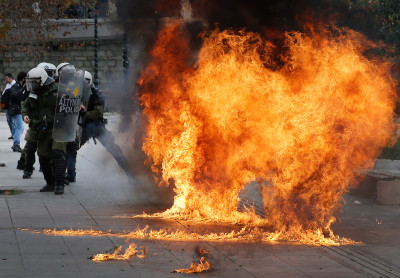 Carrying banners and flags and chanting anti-bailout and anti-government slogans, the people of Athens continued to show their distrust and anger at their government by throwing petrol bombs and causing havoc.
The Greek government has a thin parliamentary majority, and wants to conclude the review swiftly to start talks on debt relief and convince Greeks that their sacrifices are paying off. The Greek people are still not convinced however, as pensions have been slashed 11 times since 2010 and the jobless rate is in Greece is 25%, forcing workers, mainly the self-employed, into tax evasion.
"These measures they are trying to pass cannot be borne, how can people shoulder this pension burden? It's just not possible," said 37-year-old Vassilis, who is self-employed.
Pensioner Nikolaos Ginis added: "With 40 years of work, I get a pension of €740 (£568, $827) per month... after 40 years of working! That's why they (the government) should be hanged at Syntagma (Square). We should hang them today."
As the strike progressed, flights were stopped, hospitals ran on emergency staff, ferries stayed docked at ports and shops pulled down their shutters.