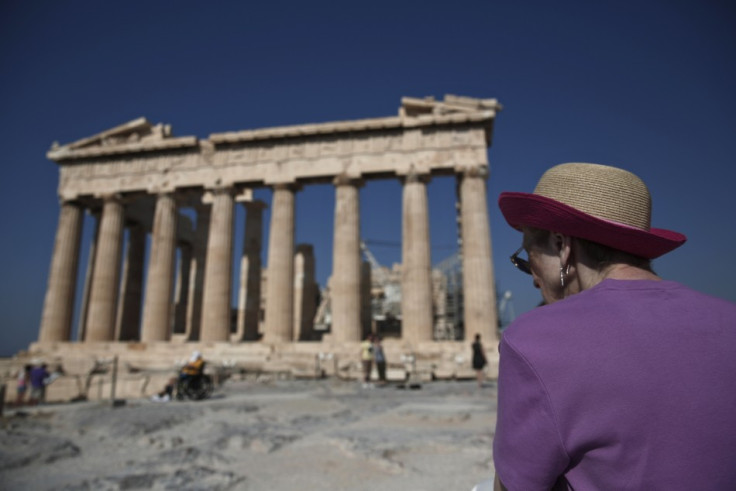 Greece's lenders are likely to freeze the country's next tranche of bailout funds after it emerged Athens is unlikely to meet its debt reduction targets.
Senior Greek Finance Ministry officials told Reuters there is "no chance" the country will meet the demands set out by its lenders, putting the next bailout installment, worth €8.1bn ($10.5bn; £6.9bn), in severe jeopardy.
Greek officials are due to meet representatives of the Eurogroup, an umbrella body which represents both the EU and IMF, on Monday to determine whether or not the country will receive its next installment.
On 2 July, it emerged that European Union (EU) and the International Monetary Fund (IMF) leaders had given Greece three days to prove it could shore up cash and reform its public sector, to meet the austerity targets stipulated in the country's bailout plan.
As the three-day deadline was announced, an unnamed EU official said "there is a general dissatisfaction with progress in Greece when it comes to reforming its public sector."
Greece, which is due to redeem about €2.2bn of government bonds in August, has only just started resuming negotiations with its international lenders after a two-week hiatus.
The Greek government has already missed a June deadline to place 12,500 public sector workers into a so-called "mobility scheme", which the aim of transferring or terminating their employment within a year.
'Not the end of the world'
Since the onset of the sovereign debt crisis in May 2010, Greece has received billions of euros in emergency loans from international lenders as it bids to stave off bankruptcy. The EU and IMF have promised Greece more than €200bn in bailout aid in the last three years.
However, on 3 July, a Greek finance official said the country can cope with not receiving the next tranche of its bailout package on time, should the country fail to reach an agreement with its lenders.
"It won't be the end of the world," the official said. "In the worst case scenario we will have to increase the issuance of T-bills, we will delay repaying arrears and it could lead to further cuts to payments."
Public sector reforms include thousands of job cuts and a slash in spending.The government is also proposing an unpopular property tax to boost the country's balance sheet.
However, Greece now has the highest rates of unemployment in Europe, with over 60% of young people jobless.