Greek crisis: Thriving sex industry shows austerity has violated women's rights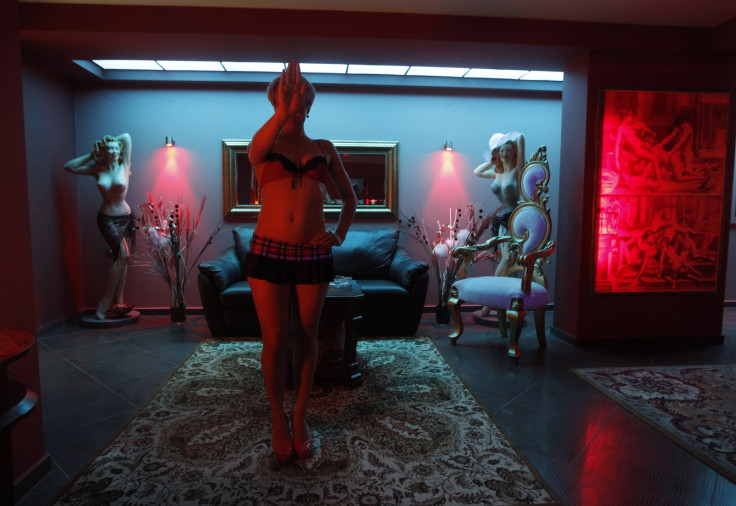 Seven years of an economic crisis has left debt-stricken Greece with the highest level of unemployment of any developed economy. Nearly a third of Greeks are living below the poverty line, and children and families make up a significant proportion of those most vulnerable as a result of brutal austerity measures.
This is well-known and well-documented. Yet one fallout of Greece's mass unemployment is largely concealed – the rising rate of women turning to sex work to make ends meet. There are reportedly around 18,000 sex workers in Greece, up from the estimated 17,000 in 2012.
According to the Greek Centre for Social Sciences and Panteion University, the number of people selling sexual services in Greece has soared by 150% during the crisis – driven by those desperate to put food on the table after the nation's financial meltdown.
"Over the last few years, Athens has struggled with an increasing number of people who have lost their jobs, been evicted from their homes, and affected by poverty and social exclusion," says Eva Cossé, senior research assistant for the organisation Human Rights Watch.
"As austerity measures have been carried out, HIV, suicide, and depression have increased and hundreds of thousands of people have been locked out of the health system altogether," Cossé says. "Some live on the streets and others go there to find drugs or to find clients for sex work."
Although unemployment rates edged down from 27.2% to 25.4% in February, many women have been left with no other choice than sex work. Many ask for just a few euros in exchange for services, having been forced to drive down their prices because of competition. Others offer unprotected sex to boost their income.
Speaking to sex workers on the streets of the Greek capital last year, Cossé found many women worked to make ends meet. Some sold sex to support a drug habit and some had other jobs on the side. "They told me they face many challenges, including serious health problems, homelessness, police abuse, daily harassment and constant discrimination," she says.
It is a sad reality for the thousands of women trapped in a cycle of illegal street prostitution to fund an addiction.
Although street prostitution is illegal, sex work is legal in Greece. Sex workers must register and undergo health checks every two weeks. Brothels or "studios" allow women to work legally and as of legislation introduced in 1999, they must all have a licence issued by the state. Yet according to reports, only a fraction of brothels operate with a licence and fewer than 1,000 sex workers are registered.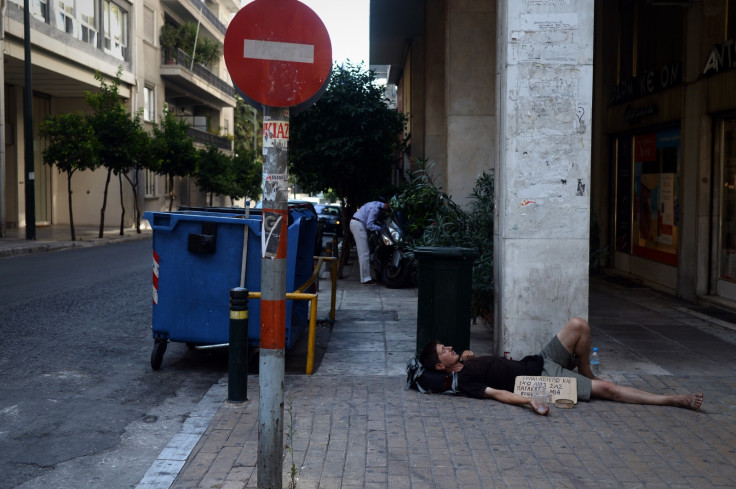 The legislation surrounding sex work is major part of the problem. There is a lengthy list of requirements women must adhere to in order to register as a legal sex worker. They must have the right to live and work in the country, be free of infectious disease and must not suffer from a drug addiction.
In Greece, married women are barred from working legally in the sex industry. Forced away from brothels – largely considered safer than working on the street – they end up working illegally, facing a potentially heightened risk of violence and health problems.
Soula Alevridou, the owner of a legal brothel in the Thessaly region capital Larissa, told the BBC the number of married women approaching her for work has doubled between 2010 and 2015. "They plead and plead but as a legal brothel we cannot employ married women. It's illegal. So eventually they end up as prostitutes on the streets," she said.
Greece's ongoing financial crisis has sparked a public health disaster that has seen infectious diseases soar. A report released in 2014 by researchers from Oxford and Cambridge universities with the London School of Hygiene and Tropical Medicine found evidence of rising HIV rates in the country.
Cuts to programmes supporting health workers, increased drug use in a time of social degradation, and an rise in sex workers offering riskier service – sex without condoms – to boost their meagre incomes, have all contributed to the rise in infection rates.
Yet instead of addressing the real problem – taking accountability for the negative repercussions of cuts in healthcare to achieve targets set by the Troika – Greek authorities have pushed the blame onto the sex workers. In 2012, the police arrested 17 allegedly HIV-positive sex workers as part of a crackdown on unlicensed brothels.
Accused of intentionally causing serious bodily harm, their names and photographs were published on the police website – despite human rights advocates claiming it was unclear whether the women knew they were positive.
Instead of condemning women working illegally in the sex industry, more needs to be done to address their health, Cossé says. "The Greek government should implement a genuine public health approach to people who exchange sex for money, drugs, or life necessities, and make sure that police officers respect the rights of women whose lives are hard enough already."
© Copyright IBTimes 2023. All rights reserved.