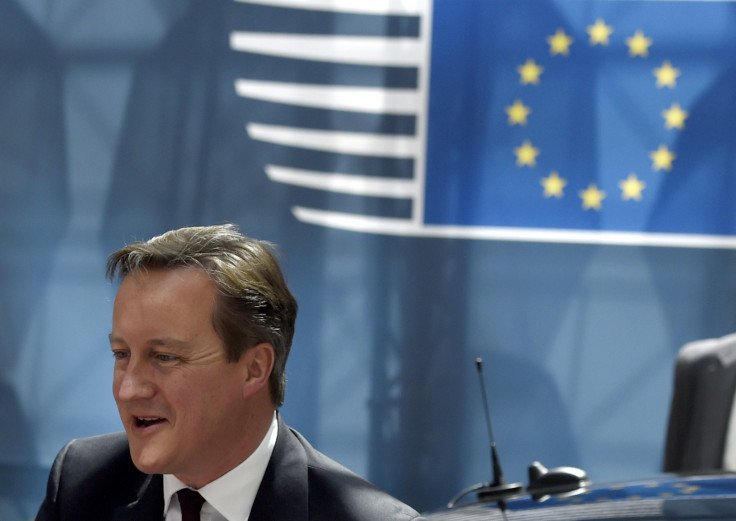 David Cameron will review the UK's economic contingency plans today (6 July) after the Greek electorate "decisively" voted against the terms of a European-led bailout in a historic referendum.
Number 10 said the prime minister will do "whatever is necessary" to protect Britain's economic security in the wake of the result.
"The Greek people expressed a decisive view in yesterday's referendum. This is a critical moment in the economic crisis in Greece," a Downing Street spokesman said.
"We will continue to do whatever is necessary to protect our economic security at this uncertain time. We have already got contingency plans in place and later this morning the prime minister will chair a further meeting to review those plans in light of yesterday's result."
Cameron previously chaired a high-profile meeting on 29 June, ahead of the 5 July referendum, that included Bank of England Governor Mark Carney and the Chancellor George Osborne.
European economies now face the prospect of Greece dropping out of the eurozone after its voters rejected (61.3% 'No' vs 38.7% 'Yes') the bailout conditions of the European Commission (EC), the International Monetary Fund (IMF) and the European Central Bank (ECB).
Other British politicians, including Labour MP Kate Hoey and Ukip leader Nigel Farage, have reacted to the Greek referendum.
Hoey, a Eurosceptic and leading member of the Labour for Britain pressure group, said it was "so satisfying to see the people of Greece stand up to the bullies and bureaucrats of the EU and say No".
Meanwhile, Farage wrote in the Daily Telegraph that the "fear espoused by the Yes campaign was rejected" at the polls, which saw more than 62% of the Greek electorate turnout.
Tory pressure group Conservatives for Britain claimed the result was a "wake-up call for the failed EU establishment".
The organisation, established ahead of the UK's referendum on its memberships of the EU, said: "The result reflects the politics of neither left nor right but the democratic rejection of an imposed solution to the country's problems.
"Whatever we may think of the politics and economics of the present Greek government, our solidarity should be with the people of Greece in their suffering.
"A way must now be found to respect the democratic will of the people of Greece. There will be no painless way forward so the British Government should be ready to explore what help can be provided in this crisis."