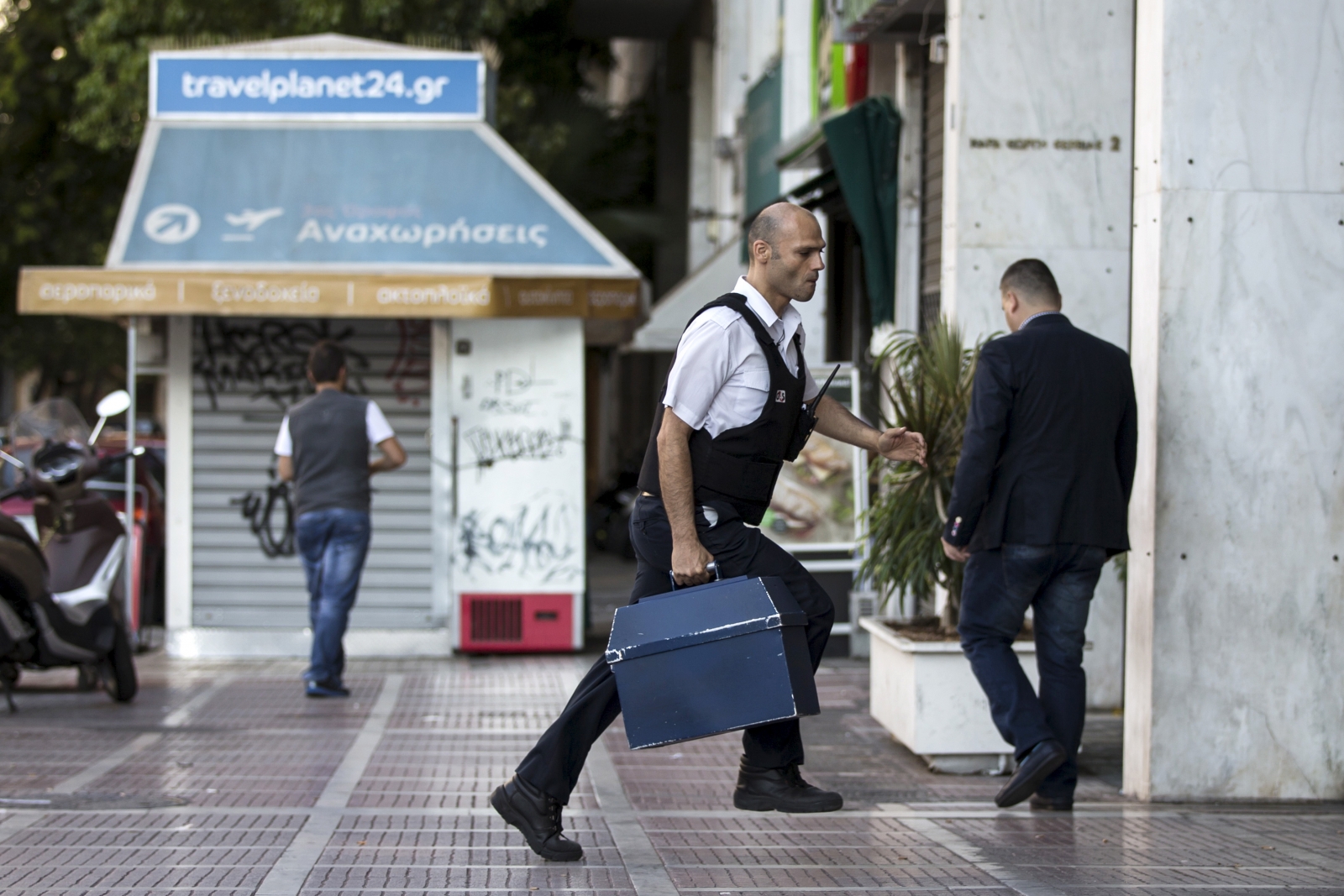 European markets plummeted on Monday (29 June) after the European Central Bank refused to increase funding assistance to Greece.
The FTSE 100 dropped 2.9%, whereas France's CAC 40 is trading down 3.6% and Germany's Dax fell 3.8% after a devastating weekend for the markets. The Euro fell more than 1.5% against the US dollar to slightly below the $1.1(£0.70) mark.
The country's PM Alexis Tsipras decided to hold a referendum on 5 July about whether the government should accept the bailout proposals put forward by the European Commission. The Greek government announced that the country's banks will stay closed until then.
ATMs are currently still open to Greeks, although they only provide a limited €60 (£42, $67) cash a day and no transfers overseas can be made, the government announced.
Paul Kavanagh, chief executive of Patronus Partners, told BBC Business News: "To some extent, there is a plan B here, to ensure that, if we need to demonstrate that we are taking the harshest measures here against Greece that we can really make sure that the contagion effect across the rest of Europe is not impacted."
He added: "Keep an eye on Italian bonds and Spanish bonds today, yes, those yields have risen by around 15% from where they were, but the absolute yield is still relatively low so we're not in panic territory yet."
The uncertainty from Greece affected banks in the UK (shares of all the Big Five UK banks fell by more than 2%) and in other companies in Europe. The Dutch ING bank saw shares fall 5% and Deutsche Bank shares plummeted by 6.3%.
In the US, the S&P 500 fell by 1.2% and Japan's Nikkei 225 fell by 2.06%, just before markets closed. China's Shanghai Composite, which saw an end to its month-long steep climb on 25 June, plunged by 3.75%.