Greek PM 'certain' eurozone will accept deal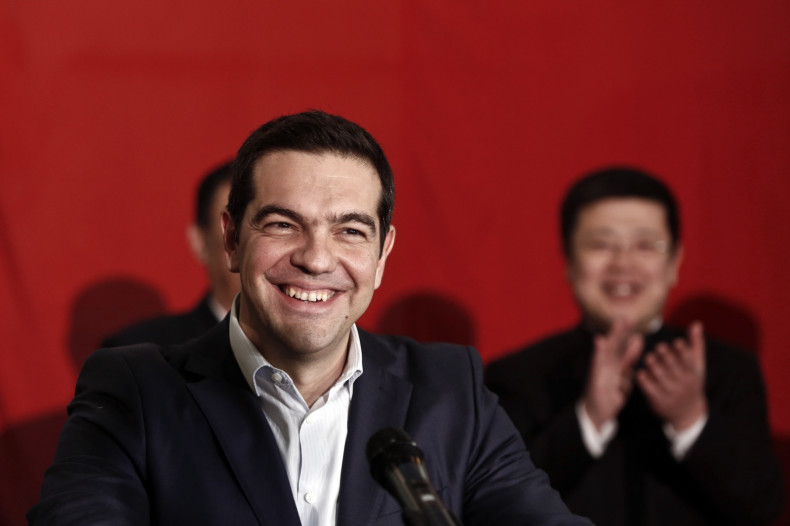 Greek Prime Minister Alexis Tsipras said he is "certain" that eurozone leaders will accept his latest proposal.
Finance ministers from across the single currency bloc will discuss the draft on Friday.
"I feel certain that the Greek letter for a six-month extension of the loan agreement with the conditionalities that accompany it will be accepted," Tsipras said ahead of the crunch talks.
Meanwhile, it has emerged that the European Central Bank has made preparations for Greece to exit the eurozone and its staff are working on plans to hold the rest of the bloc together.
The Frankfurt-based lender has also pushed Athens to introduce controls on movements of capital in and out of the country, according to a report in a German magazine.
The central bank has previously denied reports that it wanted Greece to introduce capital controls, a policy that would stop massive withdrawals of deposits from Greek banks.
The ECB did not comment on the report that appeared in Der Spiegel magazine.
Greece faces a race against time to negotiate access to finance with its current bailout programme due to expire on February 28.
Ministers from across the eurozone are meeting on Friday in an attempt to reach an agreement on whether to extend finance to Athens and on what terms.
The Eurogroup has offered to extend the bailout on current terms but that would be anathema to the Greek government and its people, who blame the strict austerity conditions that have accompanied the loans for ruining its economy.
Athens has sought to secure a six-month extension of finance with a reduction in austerity measures, as a prelude to signing a brand new deal with its creditors further down the line.
Germany has remained hostile to Greek attempts to alter the terms on which it is given access to finance.
Without a new loan agreement, Greece's government could go bankrupt as soon as the summer.
Money has already started to flow out of private Greek banks. The trend would accelerate dramatically if Greece were unable to secure a new deal with its fellow eurozone members.
Crisis talks
Greece appeared to soften its stance this week, as it seeks to avoid a painful exit from the eurozone.
While Athens has vowed that it will not extend the bailout with the hated troika, its latest offering shows that it is willing to meet Germany half way.
The six-month financial assistance facility agreement that it has proposed would require Greece to comply with the same austerity measures established under the previous bailout.
It would then seek to use the six month period to negotiate a better long-term deal when the emergency funding runs out.