Greece seeks six-month emergency loan extension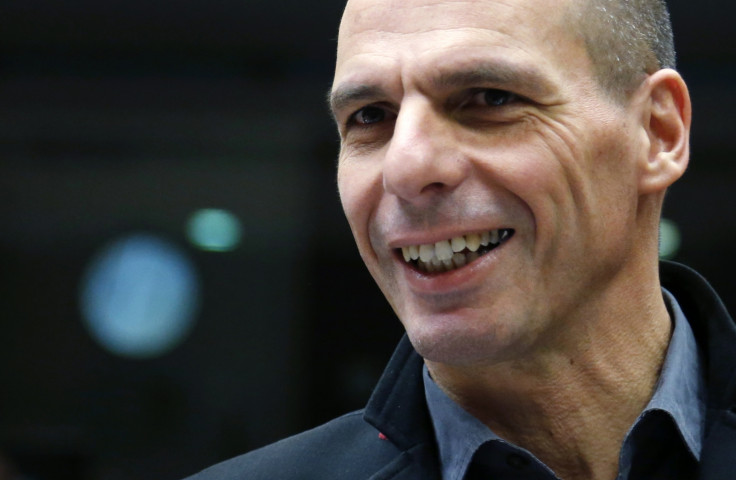 Greece will ask for a six-month extension of its loan agreement with the European Union on Wednesday, a Greek official has confirmed.
The request will not be for an extension to the current bailout programme, which includes strictly monitored austerity targets.
Greece called a proposal to extend its current bailout "absurd" and a "waste of time" as its finance minister left a Eurogroup meeting on Monday early.
"We should extend the credit programme by a few months to have enough stability so that we can negotiate a new agreement between Greece and Europe," Greek finance minister Yanis Varoufakis told a German radio station.
A spokesman for the Greek government confirmed that Athens would seek a six-month extension to the existing loan agreement, adding that the government would not back down on certain issues.
Such a move was dismissed by eurozone finance ministers on Monday, who are sticking to the mantra that any renewed assistance to Greece must take place along the same terms as the existing bailout.
German finance minister Wolfgang Schaueble voiced his opposition to the proposal on Tuesday evening.
"It's not about extending a credit programme but about whether this bailout programme will be fulfilled, yes or no," he told the German broadcaster ZDF.
The European Central Bank's governing council is set to meet in Frankfurt on Wednesday to decide on extending lending assistance to Greek banks.
Many private banks in the country have experienced capital outflows in recent weeks amid the ongoing uncertainty over Greece's position within the eurozone.
© Copyright IBTimes 2023. All rights reserved.